 It can be hard to remember, but once upon a time, phones were clunky old things with big buttons and playing snake was about as exciting as it got. My first phone was an absolute brick made by Motorola and I was convinced it could only text in capitol letters so every message I sent read like I was shouting, or angry, or BOTH.
Nowadays of course, things are so different:  you can stream videos, take amazing pictures and speak face to face with loved ones from across the globe, and usually all for free if you're happy to sit through adverts (natch).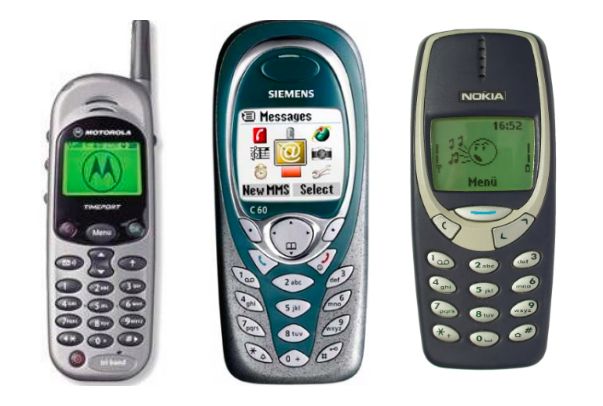 I recently upgraded my phone and one of the things I was most certain about, was that it had to have a good camera. I'm not a particularly good photographer but I do like to take the odd snap behind the scenes when I'm working so I can put it up on Instagram. Of course I'm not alone in that, more and more people are favouring Instagram - it's visually appealing, you can, but don't have to add a clever quip in 140 characters and over all, it can be less annoying than Facebook (you know what I mean).
Now, as with any social media, Instagram has its fair share of pouty, breathy teens, images of stranger's dinners, #fitspiration slogans and #OOTD posts, (which if you're into, great) - but for the purposes of this article, I'm focusing in on some of my favourite make-up artists both home & abroad that I think are worth following.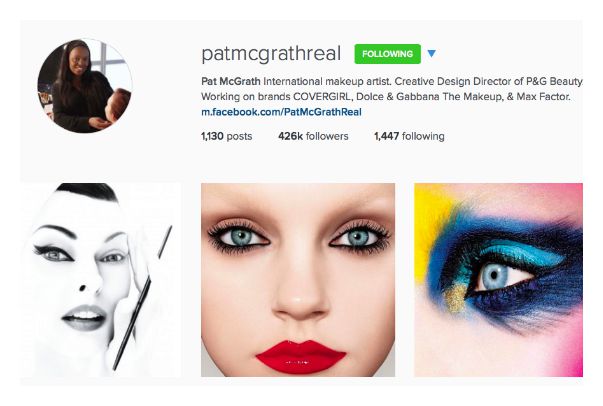 Pat McGrath @Patmcgrathreal - Bright, punchy and slick are the words that come to mind when I think of Pat McGrath's make-up. She's quite simply, one of the best in the business working on major campaigns around the globe and creating iconic looks backstage at every fashion week.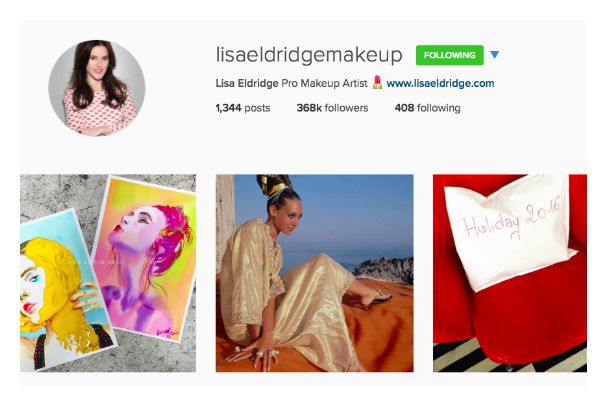 Lisa Eldridge @Lisaeldridgemakeup - Lancome's creative director and author of the soon to be released "Face Paint" make-up book, Lisa's work (to me) is always elegant, timeless and in most cases, entirely wearable too.
Advertised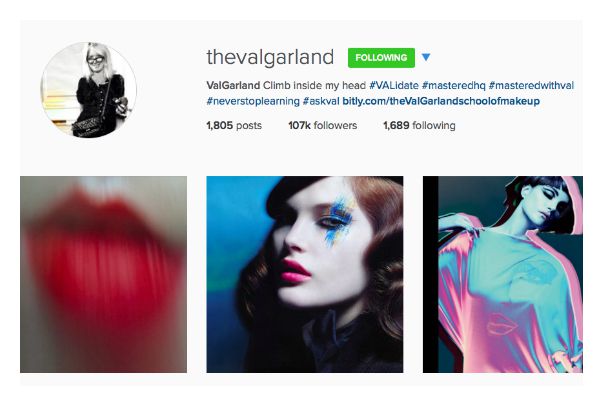 Val Garland @Thevalgarland - Since launching her online make-up artistry course this year, Val's become more of a household name but she's been a huge influencer in fashion and make-up for years working with brands like MAC, Vivienne Westwood & Preen to create some of the most memorable campaign & runway looks of the past few decades.
Home grown talent is just as important as international in my opinion and there are some incredible make-up artists working in Ireland today, too many to mention in fact! To stop this from becoming a novella I've chosen 3 of my favourite colleagues who I think everyone should know about: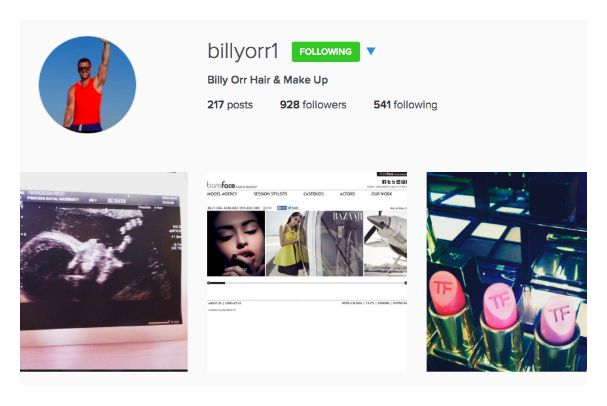 Billy Orr @Billyorr1 -  I only met Billy properly for the first time about a month ago when we worked on an advertising campaign together and I instantly knew we'd get along. In the business for over 15 years, Billy has worked his magic on both make-up & hair for some seriously big names including Elizabeth Hurley, Jessie J and Rhianna.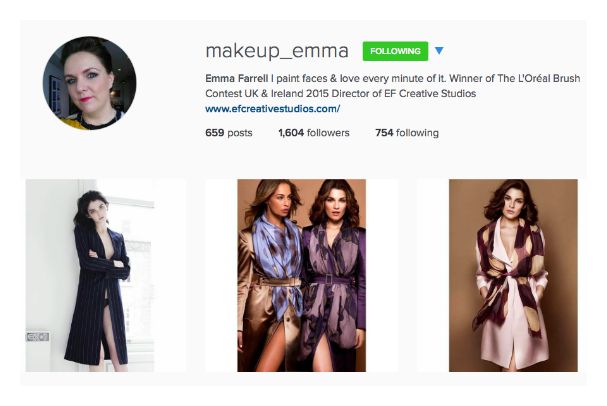 Emma Farrell @Makeup_emma - Director of EF Studios, winner of L'Oreal's Brush Contest in UK and all around talented lady. Myself and Emma were once stranded in Belfast after her car got snowed in while we were working at Fashion week together. That ended up being a lot funnier than you'd imagine.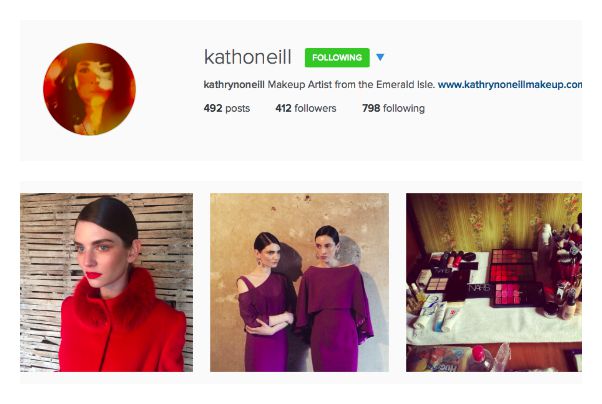 Kathryn O'Neill @Kathoneill - Winner of Kerry Fashion week's Best Make-up Artist title, I first met Kathryn a few years ago when we worked on a runway show together for the L'Oreal Color Trophy. There's something pure and elegant about her work that I really love.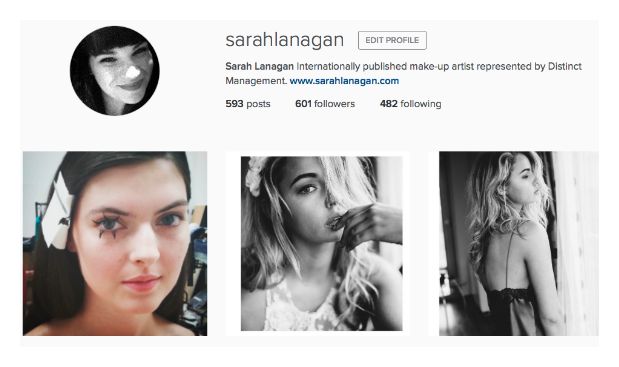 Advertised
Of course I'd be remiss if I didn't add in my own account right? You can follow me on @Sarahlanagan to see what I get up to when not tapping away on my keyboard.
Are you an instagram kinda gal/guy? Do you have any other MUAs to add to the list?