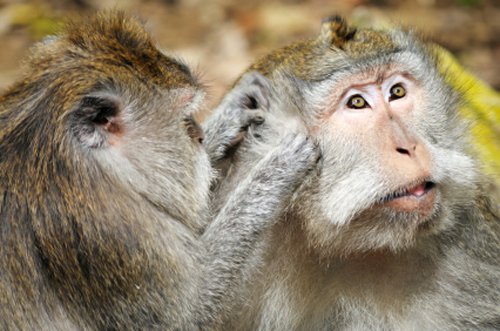 Confession time:
I can't help it - if I see a blackhead on Himself, I am just ITCHING to squeeze it out. I must emphasise that I do not feel the need to hoke excess sebum out of people not very close to me, but if I spy an 'area of congestion' that's ripe for poking, well then, I'll hoke, permission granted or not.
Advertised
This led to me being crossly dubbed 'helper monkey', so I was wondering, am I the only helper monkey on Beaut.ie? Or will some more of you 'fess up and join the club?
Get Beaut.ie Delivered
Stay updated with Beaut.ie newsletters full of the latest happenings at Beaut.ie as well as great offers and things we think you might find interesting .