 If you were watching The Seven O' Clock Show yesterday evening, you might have already heard the news: Lucy Kennedy is expecting her third child with husband Richard Governey.
The show teased the happy announcement by posting a video on Twitter of a bun in the oven (oh, the hint, hints!) and Lucy confirmed it herself, saying: "We are absolutely thrilled and very excited to announce that Baby number 3 is in my tummy! Jack (6) and Holly (4) are very proud and excited and keep offering me their toys for the baby! We're due around Christmas Eve, please God. We can't wait."
Oh... pic.twitter.com/wPfCki5vgw

— Seven O'Clock Show (@SevenOClockShow) June 29, 2016
It's going to be an extra special Christmas for us this year 'cause Baby Number 3 is arriving then!! We can't wait. Xxx

— Lucy Kennedy (@KennedyLucy) June 29, 2016
Advertised
Aww!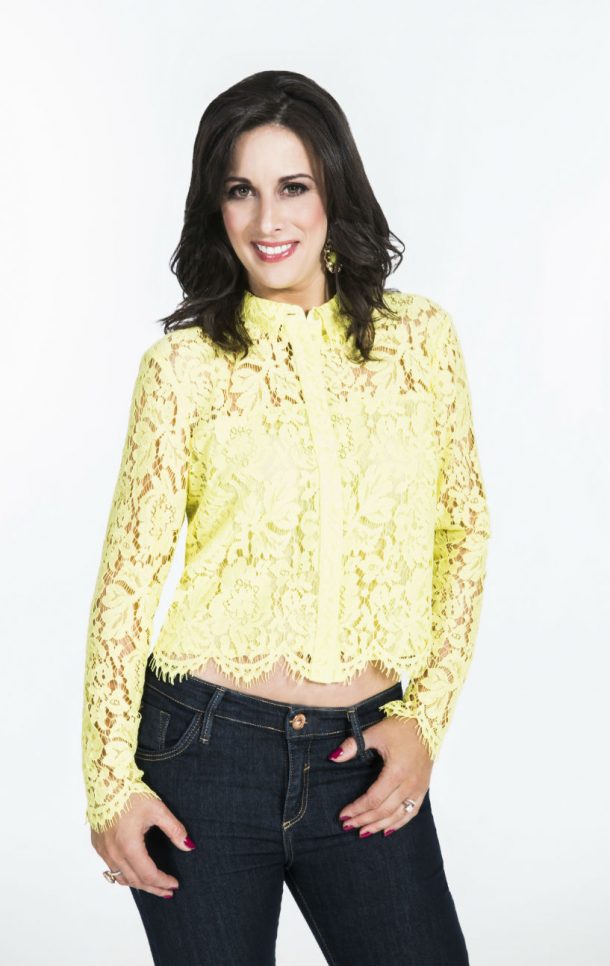 But what about the fate of The Seven O' Clock Show? Can it go on without Lovely Lucy? TV3 say yes, and they're lining up some "big names" to fill her stilettos when she goes on maternity leave.
It won't be Cassie Stokes or Ruth O'Neill; they're covering fellow TV3 presenters Karen Koster and Aisling O'Loughlin respectively. So, who will it be?!