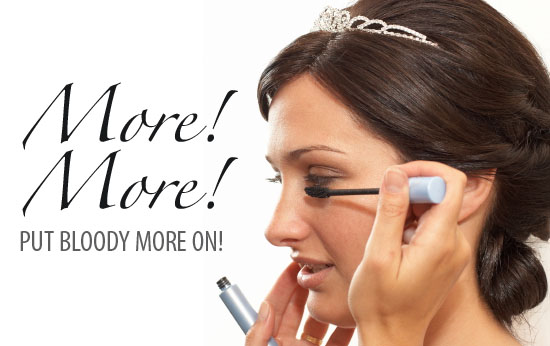 Between the impending nuptials of Himself's sister next month and the spate of recent betrothals on the Blather, I've been doing a bit of thinking about weddings lately. Mostly, of course, I haz been wondering about them from a beauty viewpoint, and pondering how much prep women generally do for that big day when they want to look their very best.
It's a fair bet that even the most laid-back bride will head for a few hair trials and wonder what to do with her nails to best show off that engagement ring plus wedding band combo. But what about you? Would you go all out and start into things like laser hair removal, regular manicures and pedicures, hair extensions, eyelash extensions, or even cosmetic surgery as soon as you'd gotten over the initial shock of the proposal?
And if you've already said "I do", what kind of beauty preparations did you do for your wedding? Were you a beauty Bridezilla or a low-maintenance lady?
Advertised
Do tell!