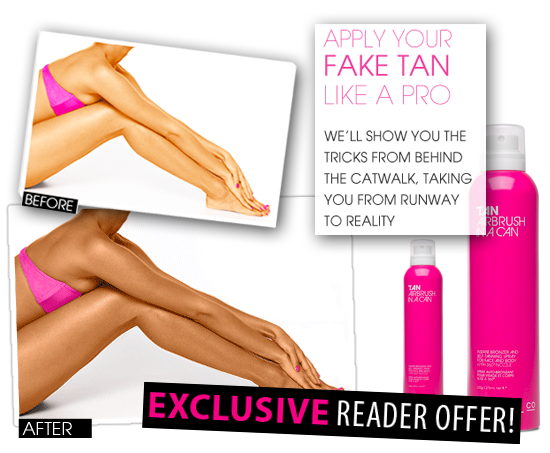 It's pink. It's big. And you'll be really happy when you push the nozzle. ModelCo has arrived to our pale shores direct from Oz where they know a thing or five about tan. And these are super duper tans - a gorgeous mousse and spray tan in a can.
If you want to get your paws on these brand new products and learn how to use them properly, then you'll need to sign up for our Beaut.ie/ModelCo Reader Event! Self tanning tips and tricks from the experts; a goodie bag with ModelCo products; drinks and canapes - just for us Beauties. Fabilis! And sure we might as well stay on afterwards for the glittery champagne launch 'do' with Ireland's top models in attendance, what do yis think?
Want to go? Course you do! FULL UP places are limited to ten for this fab event so get your spake in quick as you can!
Advertised
Beaut.ie/ModelCo Event will take place @ 4.30pm (get out of work early!) on June 24th at the Casting Couch, 3 Fitzwilliam Square, Dublin 2.
(N.B. Beaut.ies outside Dublin and those who didn't make the launch list do not fret for we have FANTASTIC giveaways from ModelCo planned for you!)
UPDATE: LIST IS FULL UP - SORRY IF YOU DIDN'T MAKE IT BUT KEEP AN EYE OUT FOR GIVEAWAYS OVER THE NEXT COUPLE OF WEEKS