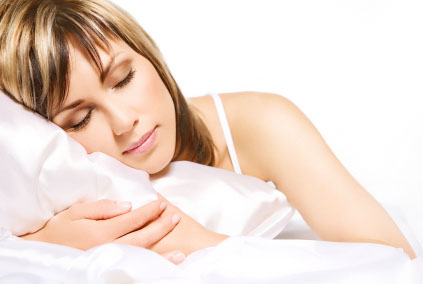 Despite the fact that the tree in the corner of our sitting room is starting to look a bit droopy and only the truly rotten biccies and sweets are left in the bottom of the USA tin and the box of Roses, it's sort of hard to believe that Christmas is done and dusted for another year. I suspect, however, that neither my liver, stomach nor complexion will be especially sorry to see the back of the festive season.
If you're not quite done partying yet or maybe just need a little help starting to look like you've been getting your nightly eight hours, read on for some tips to cheating your way to a more fresh faced morning after the night(s) before!
Take off your make-up before you hit the hay. Yep, it's an obvious one, but we all know that after a really late night, logic tends to get left behind in the taxi and all you want to do is collapse face down onto your pillow. Sleeping in your slap might mean you make it into the scratcher a few minutes earlier, but the dull, dessicated skin you'll have to patch up in the morning before facing the world hardly makes it a worthwhile trade-off. For an easy fix, keep a packet of cleansing wipes in your bedside locker for emergency too-tipsy/knackered-to-do-a-full-cleanse cleanses.
Slather on a nighttime treatment like Guerlain's magic Issima Midnight Secret if the spondoolix permit, or a mask suitable for overnight use like Elemis Exotic Cream Moisturising Mask or Origins Drink Up to do all the hard work of reviving skin while you catch a few hours kip.
Exfoliate in the morning if you've time. You'll get rid of any dead skin cells clogging pores and dulling your complexion, as well as giving circulation a bit of a boost.
Help to soothe and reduce eye-area puffiness with spoons cooled in the fridge, a refreshing eye-stick, or eye treatments with metal applicators like Garnier Nutritionist Caffeine Eye Roll-On (or CDLM's The Eye Concentrate if money's no object.)
Now's the time to break out a brightening or illuminating moisturiser, primer or pre-foundation complexion enhancer (think products like Benefit That Gal, Armani Light Master Primer,  Clarins Beauty Flash Balm or Dr. LeWinn Instant Beauty Radiance Booster.)
Concealer is a must for disguising panda eyes, natch.
Opt for a foundation with a dewy rather than very matte finish or one that gives heavy coverage. It's tempting to go for a maximum cover-all approach, but that can actually make tired, sallow skin look even more like a death mask.
Treat tired peepers to cooling eye drops, or highlight your waterline with a creamy white or nude eyeliner to take the giveaway myxomatosis pink look off them.
Try a shimmery white or light gold eyeshadow in the inner corners of your eyes to make them pop (in a good way) and look brighter.
Curl eyelashes before applying your mascara to fake a wide-eyed look.
Judiciously apply a little bronzer. You're not trying to achieve that just back from a month in St. Tropez look, now - applied with a light hand, it'll help redefine the contours of a puffy face as well as perk up your complexion. You want to dust it across your forehead, down your temples, under your cheekbones, and just under the jaw in a sweeping "3" motion.
A rosy or pink cream or liquid blush will give cheeks a healthy-looking flush.
And last but not least, load some dry shampoo into the hair if you're taking the shower in a can route. It'll mop up greasy roots, help provide some body... and disguise any lingering pub/fag smell!
Advertised
How do you fake a good night's sleep?