 The fashion world is all a flutter with British Vogue's Mario Testino shoot featuring a topless Cara Delevingne in a Suki Waterhouse and Georgia May Jagger sandwich.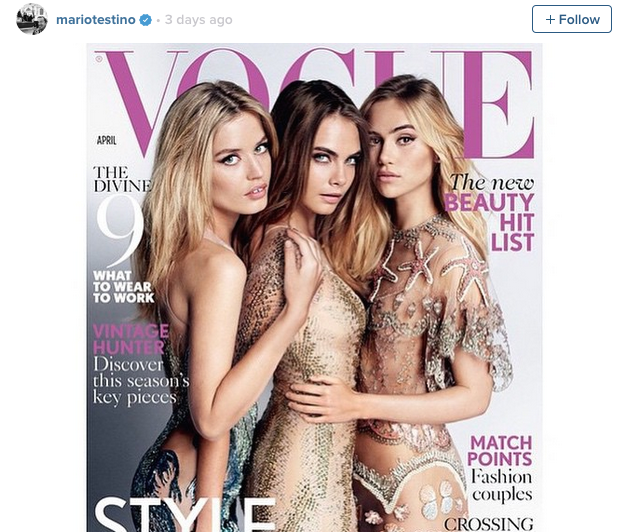 The esteemed photographer shared the cover and this tasteful (although perhaps the towels could be bigger) black and white bathroom montage via his Instagram...
Advertised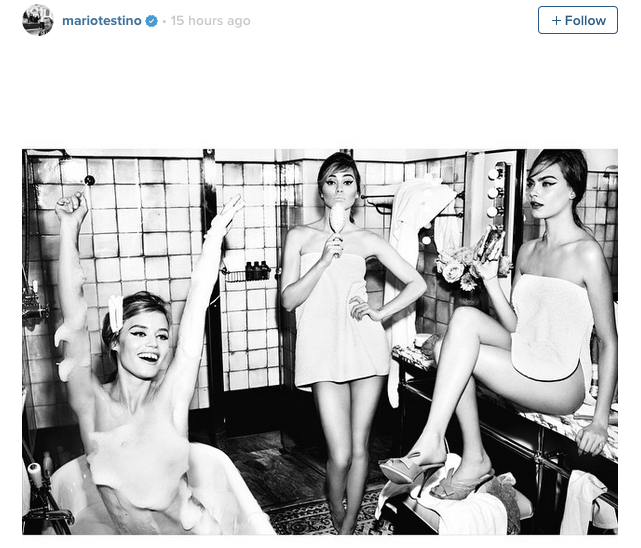 Cara opted to post the one everyone's talking about - on account of the pants, the no bras, and the furry shrimp heels.
Cara captioned the below: "What a lovely sandwich to be in the middle of... @sukiwaterhouse @georgiamayjagger @britishvogue @mariotestino @sammcknight1 @ctilburymakeup #LucindaChambers."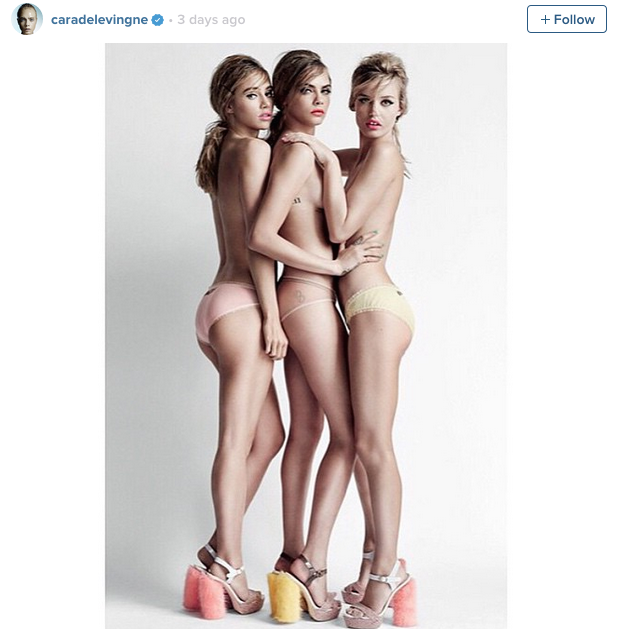 Advertised
Whatever about the pants, I want to see more of the dresses they're wearing on the cover. They look like Jenny Packham - in fact, we know Cara's dress is definitely Packham.
More of the dresses! More of the dresses! More of the dresses! Come on chant with us! More of the dresses!