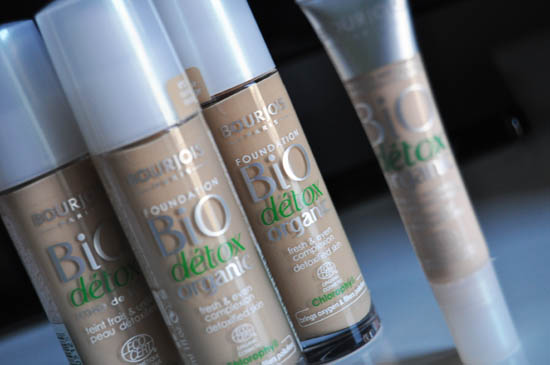 You're always asking us for foundations for oily skin types and we brought you the gen on one recently: Stila's One Step is perfect for anyone who finds makeup slides into oblivion in two seconds flat and Clarins' Everlasting Foundation's a recent launch that's a great bet too.
Hard to satisfy problem skin on a budget though, isn't it?
That might be about to change: Bourjois has just launched Bio Detox Organic Foundation, €17.99, and Concealer, €11.99. If this line of Ecocert certified foundations perform for the sebum-prone the way the lovely Healthy Mix does for normal-to-dry types, then these'll be very good indeed.
98.8% of the ingredients are of natural origin with 21.9% coming from from organic farming and products contain mineral pigments, chlorophyll and plant-derived waters - so the message here is pure and natural. Just what the blemish-prone are after, really, eh? Shades are good - Bourjois is one of the few brands to cater to pale types - with 11 available and the finish is matte.
Advertised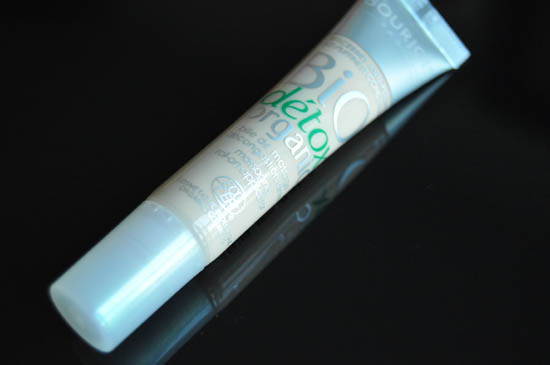 There's also a concealer in the range which has the Ecocert stamp as well, comes in two shades and has an anti-puffiness action. How does it do that then?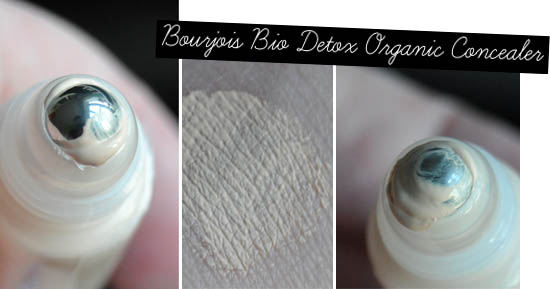 Aha! Look at this clever little feller - the concealer has roller-ball top which you can use to massage on the product - a bit like Garnier's eye roll-on doofers - and this dispenses the product across the eye area. You can squeeze the tube and dab on with your pinkie or a brush either, if you prefer. As a liquid concealer, this seems to be decent based on the swatch - well-pigmented, it's not too thick and not too runny as to be completely useless for coverage.
Get Beaut.ie Delivered
Stay updated with Beaut.ie newsletters full of the latest happenings at Beaut.ie as well as great offers and things we think you might find interesting .