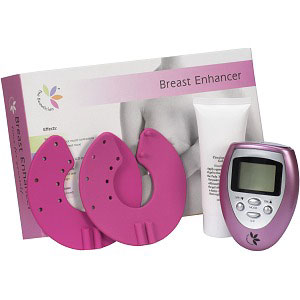 Boobs less than bouyant? You could give these Breast Enhancer Electronic Conductive Pads a go. They're on sale from buycosmetics.com for only €22.04, which is a saving of 56%. Not a bad price, eh?
They're touted as being a simple but effective method for breast stimulation and toning. They work a bit like a Slendertone - you slap the pads on your rack and let them do the work while you sit back. You can change the settings for different massage modes and speeds (ouch).
Advertised
But could they actually work? Since there's not much muscle that can be toned in the breasts because they're made up of fatty tissue, I'm a bit dubious myself.