 Continuing our month of #friendship, our bride-to-be Miriam explains why having bridesmaids is one tradition she'd never skip. 
I can imagine a wedding without a veil, without a traditional dress, and without a church but I couldn't imagine mine without bridesmaids.
One of my favourite things to do is meet up with my friends, drink too much wine and reminisce while making new memories, so it makes sense to force them into it and suit my will. Watching someone try on 99 dresses is great fun, right? So's suggesting colour themes and designing invitations and putting them into envelopes, and organising hen parties, and spending a sh*tload of money. Right?
Honestly, I love being a bridesmaid. I think it's an honour and a privilege and I would say yes to any one of my friends. I would also hope that that friend did not suddenly morph into another being. I used to think it was a myth, but it happens. My friend was recently fired from her chief bridesmaid role - chief - because she 'wasn't into it enough'. You agree to become the person you know's maid, not the bridezilla they become.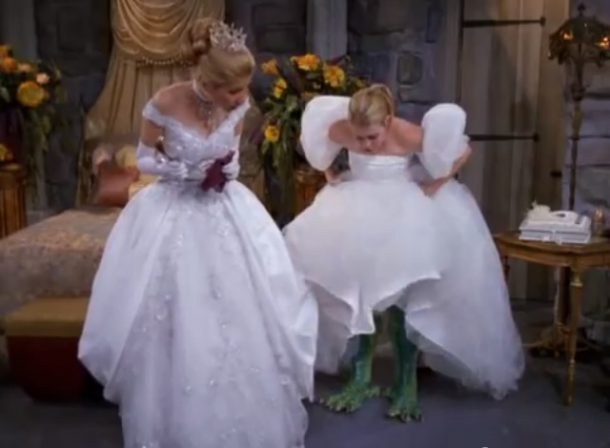 But I digress.
Choosing my bridesmaids was easy. They were only ever going to be these three: my sister who's also my friend (thank God); a good friend from University who I made a pact with in First Year that we would choose each other (I was a bridesmaid for her last year and still get emotional thinking about it); and a friend I've known for a thousand years, so, it would be dangerous not to. If you're reading this Lou, don't mention Smudge...
Advertised
I love these girls. I have been the most useless bride-to-be ever (especially one who wants to get married this year. Dear God, I astound myself), but all three have been firing suggestions, offering help and giving me deadlines that I keep on missing but they don't shout at me, they're sound. I am so lucky to have the support from all of them, and I truly feel loved by them. Bonus - we met up for a weekend and they all got on. The Dream Team.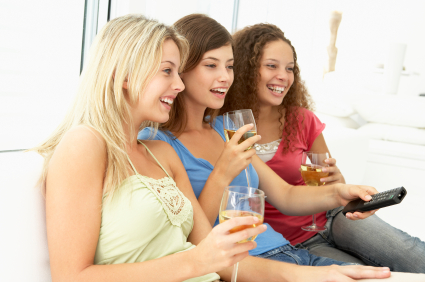 I am lucky in another way too; I didn't feel obliged to ask anyone like some people do. Like, I genuinely want my sister to be part of the day - and she has done more planning than I have. I know there are brides out there to feel they have to ask their sister or sister-in-law or cousin who in turn feel like they have to say yes. And then there's that frenemy who asked you who would be super offended if you didn't return the 'favour'. Don't do it. Only ask people you are comfortable with holding your massive dress over your head while you go to the loo.
I'm looking forward to more meetups and the hen, and I can't wait for the morning of my wedding when we're all getting ready together. Bridesmaids are your besties and thanks, Aoife, Suzanne and Louise for agreeing to be mine. And please no willy paraphernalia or blow-up dolls at the hen party, K?