 Welcome to Part 1 of Brush 101 - THE definitive guide that will show you how to use each and every brush on your tool belt.
When I worked as a pro makeup artist I found that a lot of women didn't know which brush was which. I find this is especially the case when someone gets a terrific new roll of brushes as a gift and constantly uses the same two or three, failing to reap the rewards of the entire collection.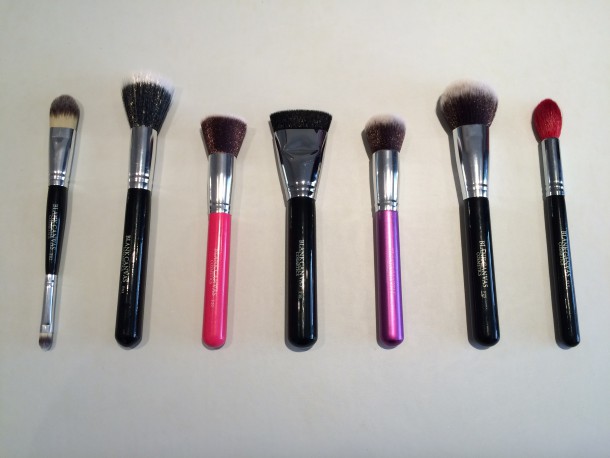 This guide aims to help you differentiate between all the makeup brushes currently on the market when you're deciding on a new purchase and in some cases, teach you how to use the brushes you already have.
Part 1 covers all my favourite face application brushes and covers brushes used in the application of foundation, powder, contour and highlighter. Part 2 will cover all my favourite eye application brushes and will cover brushes used in the application of eyeshadow (precision & blending), brows and eyeliner.
I recently got my hands on a magnificent new set of brushes from Blank Canvas Cosmetics so I will use these to discuss and demo as they are AMAZING and come highly recommended.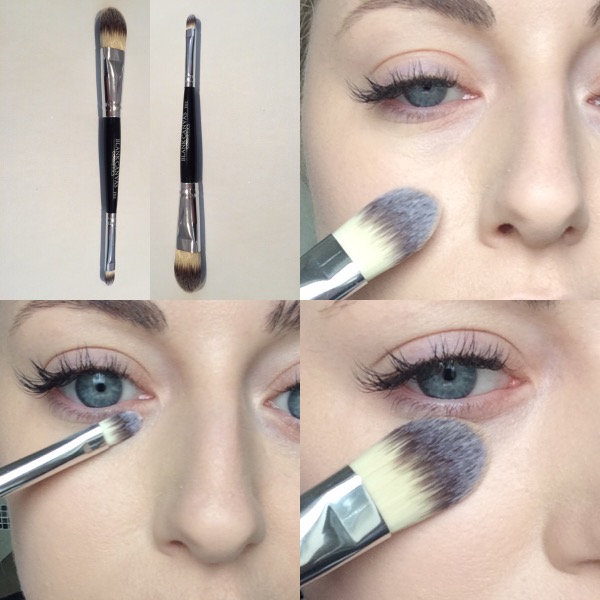 Let's start with the Double Ended Foundation and Concealer Brush. Generally, any brush that kind of looks like a paint brush is used for applying foundation. Also, ones that are made with synthetic hair as opposed to natural hair are much better to use when working with creams.
What's amazing about this brush though, is that it comes with a concealer brush. Sometimes I find that more often than not women don't even use a brush to apply their concealer - they just use their fingers. There is absolutely nothing wrong with that but it is worth bearing in mind that the warmth from your fingers can melt the concealer and move it from where you initially applied it.
I find it best to use a concealer brush like this one to apply directly to the blemish, under the eye or wherever you require it and then blend out the edges gently using the large foundation head on the other end. You can set your concealer in place by pressing a small bit of translucent powder on top. This brush is a bargain at €11.99.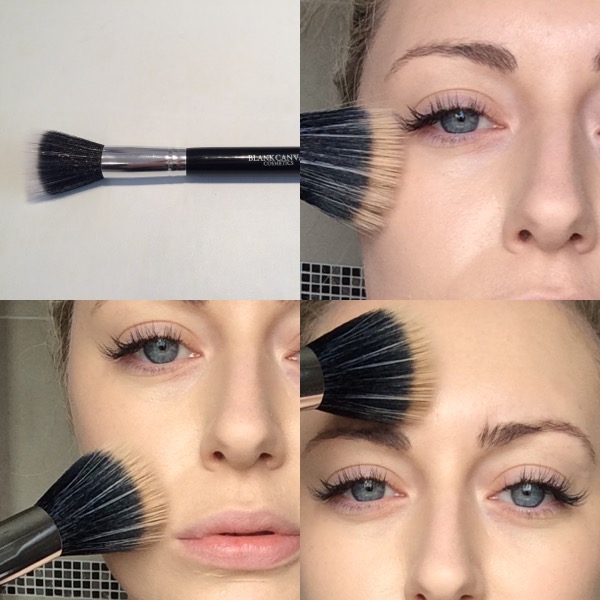 Next up we have the Large Duo Fibre Stipple Brush which is also used to apply foundation and other cream products like cream highlighter and blusher.
Because this type of brush is made from dual fibres (natural and synthetic) some people also like to use them for applying powder but I prefer the finish it gives to cream products over powder.
Basically to use this, you stipple the product on and blend in circular motions. What I love about this brush is that it gives the skin a really airbrushed finish. This brush is only €14.99.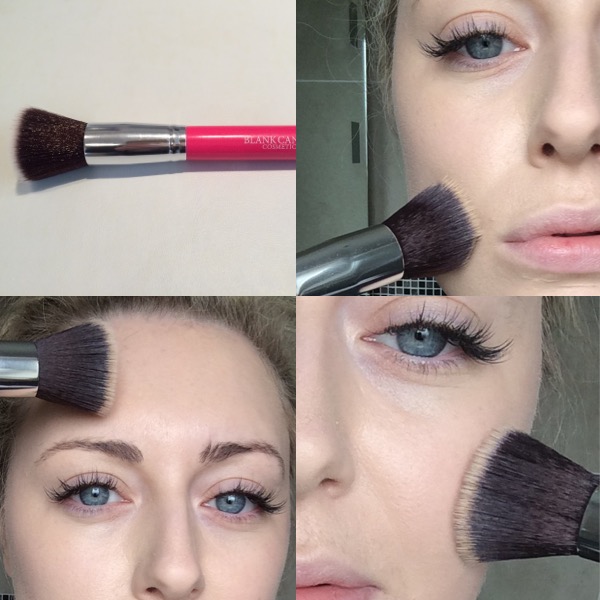 The Flat Buffer Brush is one of my favourites and is one of the best sellers in the Blank Canvas collection! It's made from synthetic hair and is used to buff foundation into the face. This, like with stippling, gives an flawless, airbrushed, HD finish.  
Advertised
A top tip when using this brush is to buff out the foundation in gentle movements with little force on the brush; it will make all the difference in the finish. This brush retails for €14.99.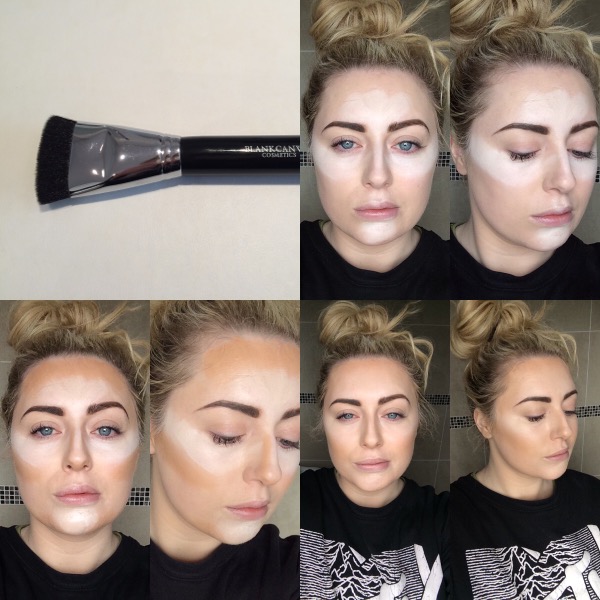 This sculpt brush is really similar to the Mac 128 brush that I showcased on my Kontour like Kim K article. You use these types of brushes to sculpt, shape and create definition on the face.
I use mine to highlight and contour using my 11 Colour Foundation Palette from Make Up For Ever and really no other brush will suffice when you are cream contouring. This must-have can be purchased for €17.99.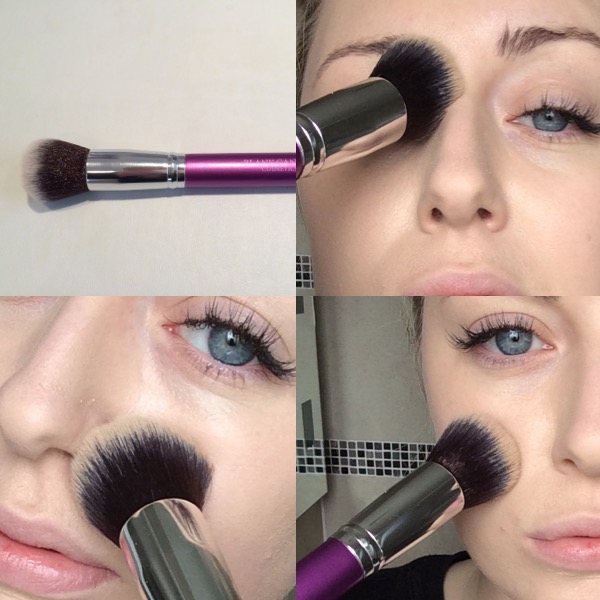 The Dome Face Brush is really similar to the Flat Buffer Brush in that they both essentially do the same thing. The only difference is that this one is rounder which makes it easier to buff into the eye area and in little crevices around the face.
These buffer brushes are also amazing for achieving a really full-coverage finish to your foundation. Similar to the application process of the Flat Buffer Brush, apply product and gently buff out in circular motions. This brush retails for €14.99.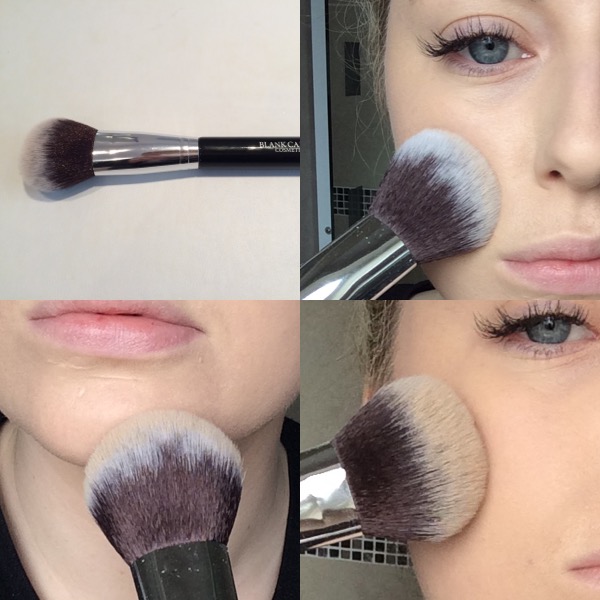 This is probably the first ever synthetic fibre powder brush I have ever used and loved. Normally I would strictly use synthetic fibres for cream products and natural fibres for powder products but unlike most synthetic brushes out there, the hairs on this are so super soft it means picking up loose and pressed powders and applying them is done with ease.
When fibres are densely packed together it makes application harder as the product is confined to small areas, making it difficult to blend.
A top tip for applying powder with it - press the powder into the face as oppose to swirling around in circular motions as this will ensure a longer set time and better coverage. The Large Powder/Bronzer Brush retails for €13.99.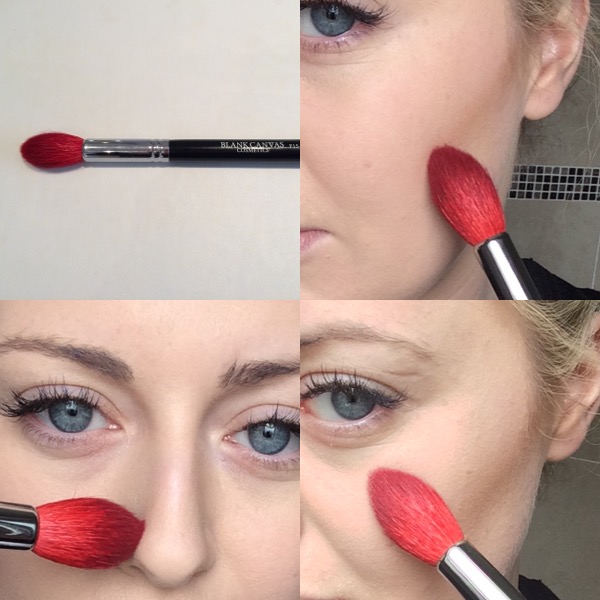 Finally, the last face brush to discuss on our Brush 101 series is the Small Tapered Brush. I am obsessed with this brush and use it to highlight and contour. 
Its tapered tip helps apply product with precision and it's perfect for getting right in under the cheekbone, down the sides of the nostril, jawline and temples. I also apply highlighter to my cheekbones, down the bridge of my nose  and my cupids bow using this brush. This is definitely one of my top must-haves of the moment and it retails for just €14.99. 
Stay tuned for Brush 101 Part 2 where I will be discussing all my favourite eye application brushes.
Advertised
But in the meantime, tell me, what do you think of this selection? Do you have any favourites to add to the list? To the comments!