 Welcome to Part Two of Brush 101, the definitive guide that will show you how to use each and every brush on your tool belt. You can catch up on all the groundwork that we covered in Part One here.
Today we are covering seven different types of eye brushes (that you would typically find in a brush roll) used to apply eyeshadow (precision and blending), brows and eyeliner (and you'll remember that in Part One of this series covered seven different types of face brushes used to apply foundation, powder, contour and highlighter).
For continuation purposes I am using the rest of my amazing Blank Canvas Cosmetics brushes as all 14 came together in a set and to be honest, when I got the set I immediately thought of all the women who get similar sets for Christmas or for birthdays and don't know what to do with half of them.
I'm starting in the order of which I used each brush which also might add extra benefit as it's essentially creating a look step by step.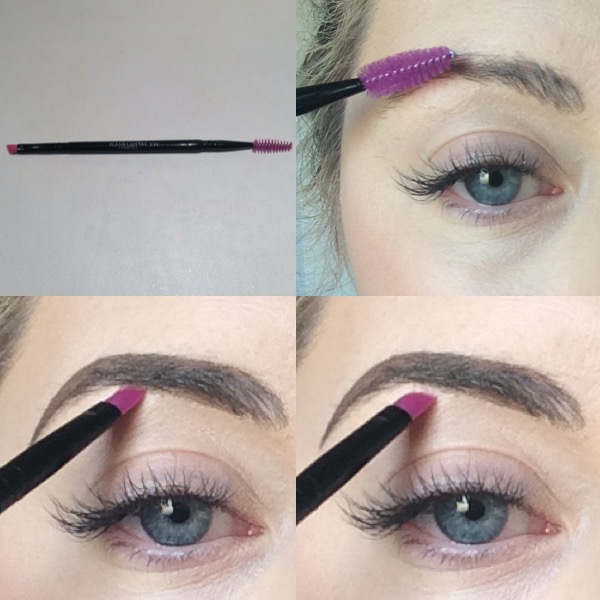 First up, the amazing E30 double ended brow brush/mascara wand.
Mascara wands are so underestimated. I carry one with me everywhere. Partly because I permanently wear semi-permanent eyelashes but partly because I often comb my brows through. Anyway, if you're not a regular user this will come in handy when you want to comb your brows into place before applying brow product.
Next, use the brow application end to apply your brow product. If you are buying your brushes separately, this one retails for €7.99.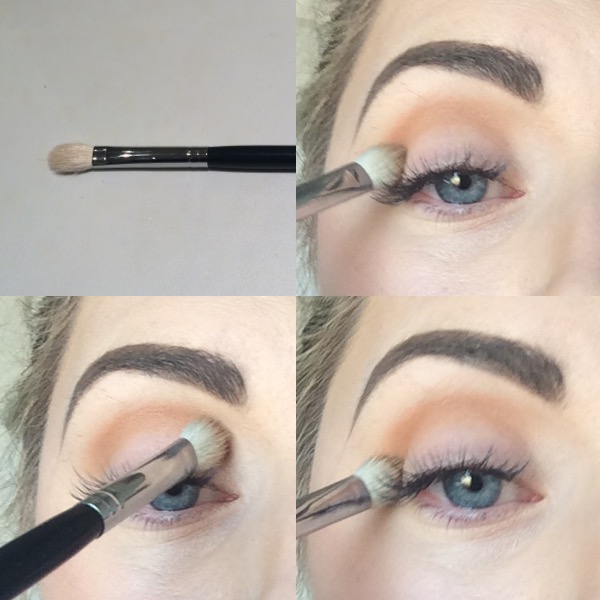 Next up I used the E26 which is a fluffy blending brush. If you are a blending beginner, you'll find a handy tutorial here to show you how.
I use this to apply a nice light orange colour right through my socket line. Colour disperses and blends evenly whereas if you were using a smaller, dense, flat brush to apply colour here you would be left with a harsh line.
This brush is €6.99 to purchase alone and is great to blend out the edges of harsh colours. Don't apply colour to the brush in this instance and gently apply the clean brush to any harsh lines and blend them out.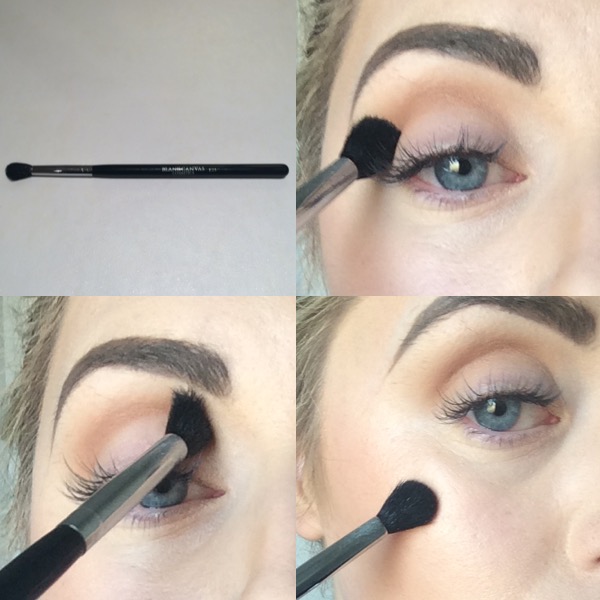 Advertised
The E25 (€6.99) is also a fluffy blending brush but it's slightly looser (bigger) i.e the hairs aren't as densely compacted as the E26. Not only will it work through your socket line and brow bone but it's also a nice size to apply highlighter down your cheekbones.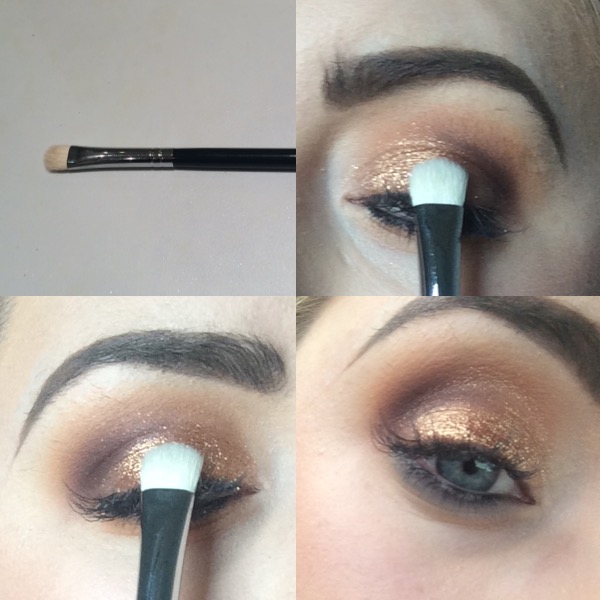 Next, I've used the E24  (€6.99) which is a densely compacted flat brush to apply my glitter in the centre of my lid. Brushes like these are great for packing on colour and a great way to build pigment in your shadow is to gather the product on your brush and press it on to the eyelid as oppose to brushing it on. Press, press, press, that's the trick!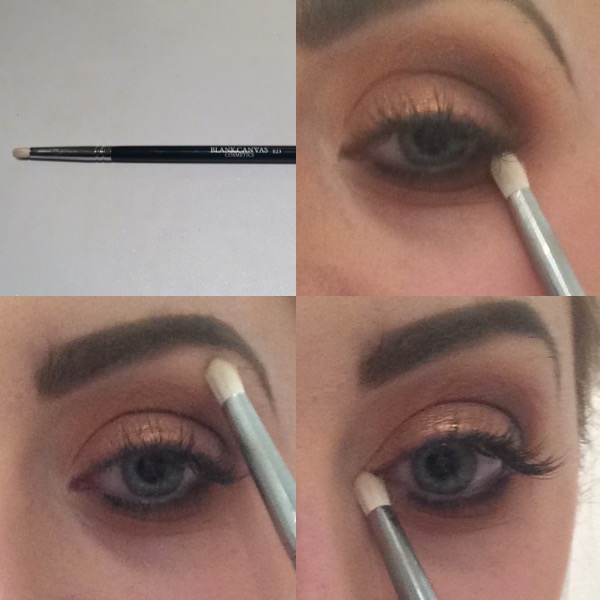 The E23 is one of my favourite brushes to use. This is amazing for a number of different things. Because of its dome shaped head, it's perfect for applying your dark colour and depth right into the outer edges of the socket line. It's also amazing for applying highlighter to your browbone and tear duct and it's great for applying shadow underneath the lash line too! €7.99 but worth every penny and definitely a must have!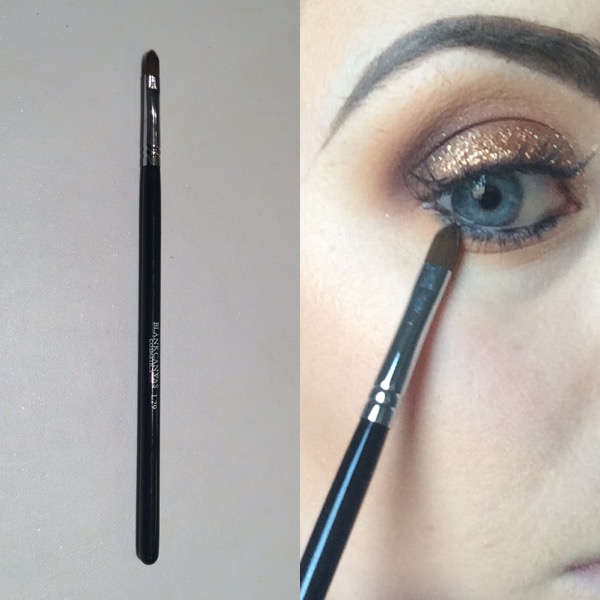 The L29 is also great for applying colour right in under your lash line but like the E23 this is also a multi-use brush and can be used to apply winged liner and lippy. This one also retails for just €6.99.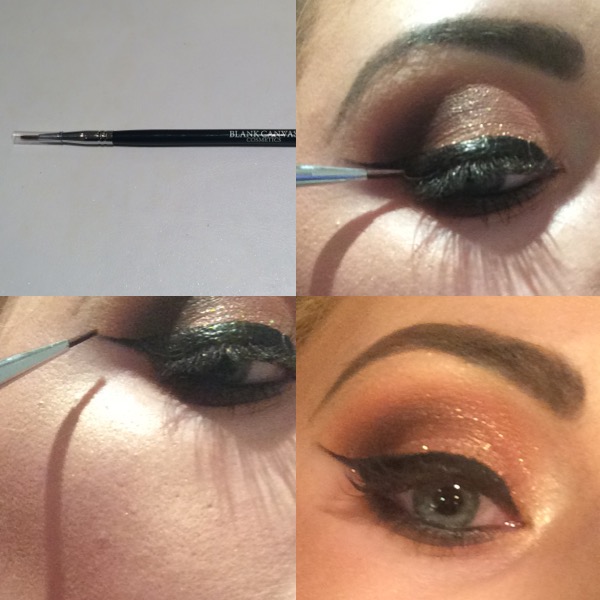 Last but not least we have the E28, eyeliner brush. It does exactly what it says on the tin and applying eyeliner with one of these brushes is like hell for some people. Don't worry, if you are finding it tricky all I can say is keep up the practise because it does get easier over time.  
This eyeliner brush to buy separately is only €6.99 but if you're really desperate why don't you try purchasing a cranked eyeliner brush first. They are really great to practise with as the cranked part (the tip is slightly angled) of the brush rests on the lid as you drag the liner across. I used one of these when I started out and found it great to get used to working with liquid liners. 
So there you have it folks, Brush 101 in its entirety. I hope you picked up some tips and won't be leaving your big beautiful rolls of brushes lying in the corner gathering dust anymore.
No one puts baby in the corner!
Advertised
Will you be dusting off those brushes that live in the back of the drawer and putting them to use? And if you've any questions, we'd love to hear 'em!