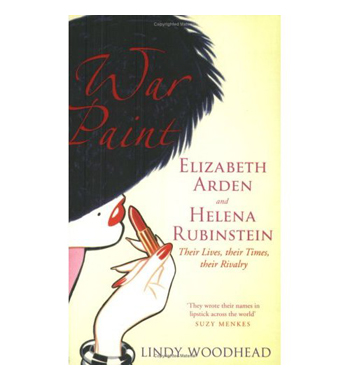 While I'm a big fan of beauty books, and own plenty including the newest Bobbi Brown and Liz Earle offerings, I am shamefully late to the War Paint party. It's a book that was published in 03 and which was recommended to me by a pal well over a year ago. I finally hit up Play for a copy recently. Once I started it, I immediately began kicking myself I hadn't bought it sooner.
Centering on the rise and rivalry of the Helena Rubinstein and Elizabeth Arden brands at the beginning of last century, this book is one part beauty industry inside gossip, one part biography and many parts essential reading for any cosmetics queen.
It's also an inspiring tale of how these two dueling brands defined the industry as we now know it, and how Arden and Rubinstein had the guts to put aside societal norms at a time before feminism and really do it for themselves.
Advertised
Meticulously researched and an absorbing read for anyone, regardless of the level of their love (or hate) of products, I am not one bit ashamed to say I spent an entire day in bed devouring it, only rising to grunt occasionally at himself and make more tea, before getting back in under the duvet and reading on.
Top notch, gals - bag yerselves a copy, I urge you.