 We always love a good dupe around here especially when it comes to our favourite luxury brands. This cheap as chips version of the Charlotte Tilbury Filmstar Bronze and Glow Kit may be our best find yet.
Recently I have been using Charlotte Tilbury Bronze and Glow kit, and it's quickly becoming my favourite highlighter/blusher combo for glowing summer skin. It gives you that gorgeous dewy look without being too shiny.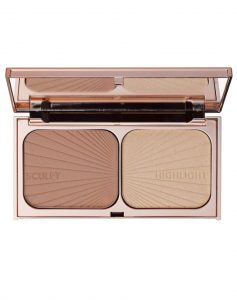 The only issue I have at all with this product is the price tag. It's not that I don't value this gorgeous product, but this is an expense that doesn't stretch to all budgets. Other than that, from the packaging to the colour tone and pigment, this is fast becoming my favourite summertime product. It comes in shades light to medium and medium to dark, and this dupe is for the lighter one.
But worry not, if €65 is a ballpark out of your monthly makeup allowance we have just the thing for you with this week's super dupe-r budget find.
Advertised
W7 Hollywood Bronze and Glow €3.50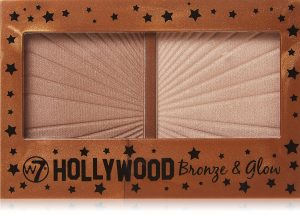 This is just about as good as the CT version, and at that price point, it's a steal. The shades are so close they're practically twins, but one has married a millionaire and the other still shops in Tesco like the rest of us. The real difference is in the packaging, and honestly speaking, Charlotte's is just so beautiful; W7 is that little bit juvenile. So, Charlotte is for your clutch on a night out or a weekend away; the W7 is for the rest of the time!
If I were to nitpick I would say the original is a bit more shimmery in the finish but for people with oily skin, like me, the less shimmer, the better.
Advertised
What is your favourite summer time makeup product?