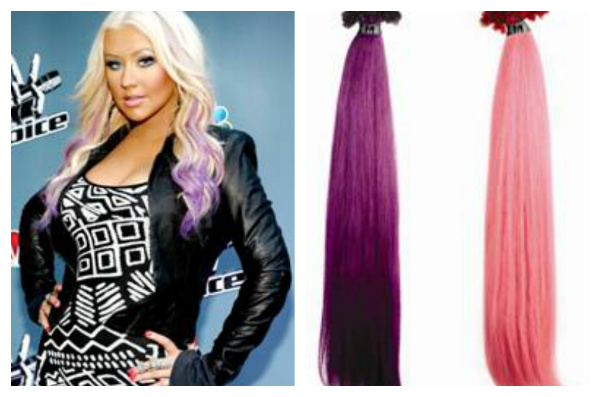 Whatever you say about Christina Aguilera you can't take Fighter away from her.  An absolute powerhouse of a song that regularly has me screeching along with it and adopting it as my mantra.
But her style has always been questionable.  Whether she's pelvic thrusting in assless chaps and red knickers, or trying to tone it down (slightly)  her style always looks a bit trailer park.
And this hair is right on target.  Jumping on the Ombre hair bandwagon about a million years after everyone else, Xtina has apparently gone for clip in coloured extensions.  And while Ombre looks flippin fabulous on lots of other people, it, and the outfit she's wearing make Xtina look like she should be starring in Dog The Bounty Hunter.
Advertised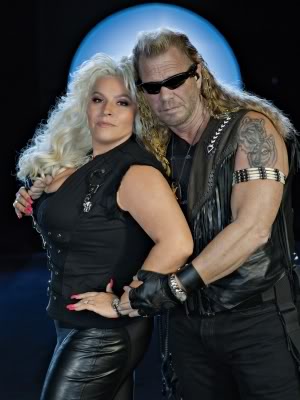 She's a judge on the US version of The Voice now and a regular on the red carpet - where she debuted this new look.  The Voice were having a cocktail partay and Xtina got in on the action by "switching up her hair using bold purple highlights in her platinum blonde hair".  A press release on behalf of the hair extension company landed in my inbox,  explaining that although this look might not be suitable for daytime it's perfect for night, the extensions come in NINETY colours and can be clipped in and out as your heart so desires.
So what do you think?  Would you give these coloured clip in extensions a lash for the laugh or do you think they're the last word in tack?