 That's it - it's December so you CAN'T stop it any more. Resist all you like, but it's officially alright to talk loudly and obnoxiously about Christmas! So, in a spirit of Christmas optimism, I'm switching off my phone and retreating into imagination land to compile a (let's be honest, mostly aspirational) list of Christmas skincare and beauty gifts that I'd really, really like to own and paw a lot. I'll take the odd moment over the festive season to withdraw into corners, wring my hands with Scrooge-like covetousness, and lust quietly after them.
After all, isn't that what Christmas is all about? Oh wait...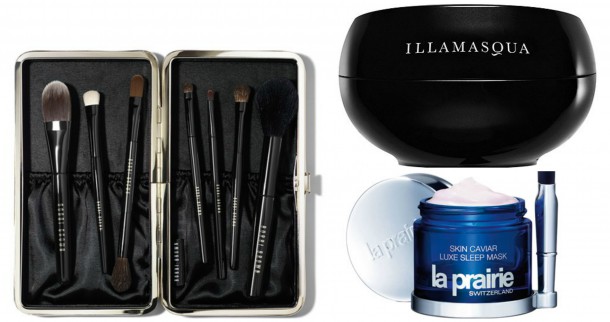 Bobbi Brown Old Hollywood Travel Brush Set (€100)
These dinky brushes are amazing quality, cover all your makeup needs while you're away from your daily brushes, and come in a sweet little case. I just want them, okay?
Illamasqua Hydra Veil (€32)
Part hydrator, part primer, this product creates a beautifully smooth and fresh base for makeup.
La Prairie Skin Caviar Luxe Sleep Mask (€264)
Hold your horses, now. It's MY imagination list, so I'm allowed to put one absolutely mentally priced product. I know, it won't keep me warm when I'm evicted for failing to pay my rent. But my skin will look amazing...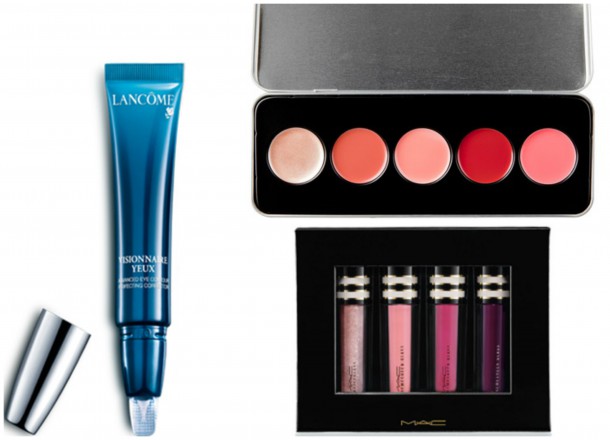 Lancome Visionnaire Eye Serum (€47)
My eyes are an area of concern for me, and if I could try any eye cream , it would be this one.
Stila Colour me Pretty Covertible Lip & Cheek Palette (€24)
Advertised
This is a lovely affordable gift option for anyone who likes to customise their lip and cheek shades.
Mac Nocturnals Lip Gloss Set: Pink (€35)
I really love these versatile glosses. They cover all your day and evening lip needs with their nude, pink, and daring purple shades.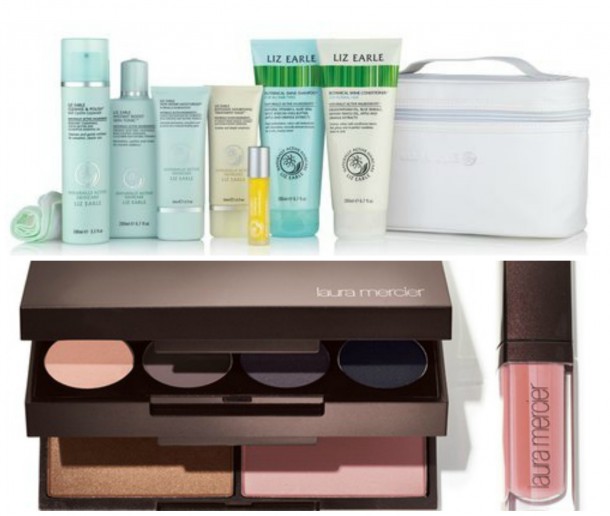 Liz Earle Beauty Award Winners Gift Pack (€101.75)
This is a glorious gift for any skincare addict - it contains all of the products from the fantastic Liz Earle range that have received awards for their wonderfulness. Want.
Laura Mercier Colour-to-Go Portable Palette for Eyes, Cheeks and Lips (€47)
This works out at amazing value considering that it contains three eye shadows, a cake liner, a blush and bronzing powder as well as a mini lip gloss. It's like a tiny, self-contained makeup bag!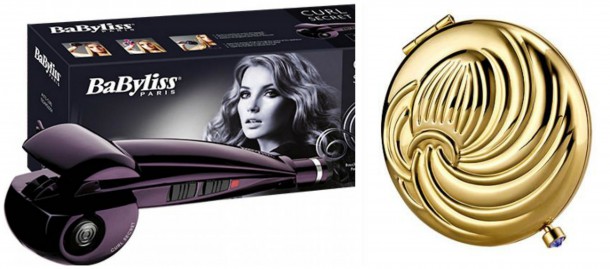 Babyliss Curl Secret (€159.99)
I know that this is a beauty list, but given that I had pixie short hair for seven years and have just grown it out all by myself, I want to play with it. This jobby seems just the thing.
Estée Lauder Zodiac Compact Aquarius (€80)
Advertised
As a beauty history enthusiast, this limited edition powder compact fills me with beauty lust. There's one for each sign of the zodiac, and the fact that all that stuff is hooey seems irrelevant because this heavy, luxurious compact looks like it belonged to Marilyn Monroe. That means I need it!
What's on your Christmas beauty list, aspirational or otherwise? To the comments!