 When I saw that Sally Hansen were collaborating with Irish designer Joanne Hynes to create  a new collection based on her Limited Ed. 11 clothing and jewellery for A/W13, I was exceria and delira.
Loving Joanne Hynes, especially for her gorge accessories and of course her utterly fabulous jewelled collars, I thought this collection would be brilliant.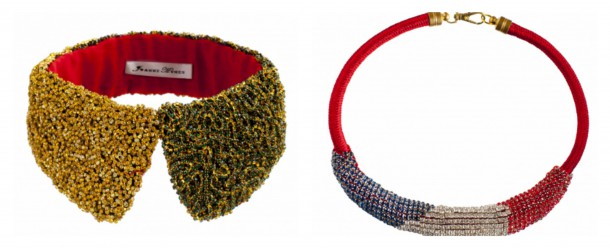 I love Sally Hansen Complete Salon Manicure, I love Joanne Hynes.  What could possibly go wrong?
Well I thought there would be limited edition shades and jewel tones, something different and exciting to complement the Hynes 11 collection.  Or perhaps a new shade that Ms Hynes actually designed herself.
Advertised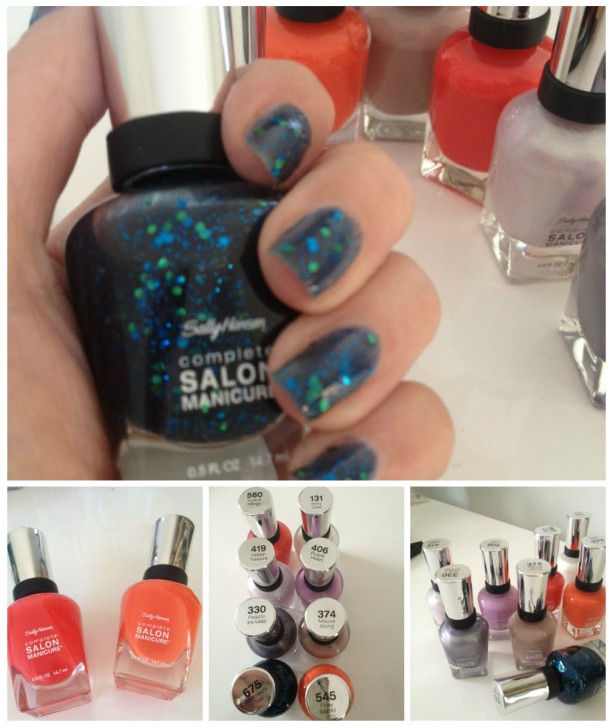 However I soon discovered that this is just a random collection of existing Sally Hansen shades and it looks like the biggest mess of clashing colours ever.
Pointless and annoying - this isn't a collection.  It's just a marketing gimmick.  Alber Elbaz for Lancome Hypnose -now THAT'S how you do a designer/cosmetic brand hook up - not like this.
BAH.