 There is nothing, and I mean nothing, that I like more than a day at the spa. Other people might play golf, meditate, read or listen to Joe Duffy to relax but my favourite way to unwind is to be cocooned in fluffy towels, breathe deeply in a steam room and bob around the pool like an uncoordinated mermaid.
I work at a computer where I adopt a posture that even Quasimodo would disapprove of. And the knots in my shoulders can be heard clicking in outer space. I could use them as a form of Morse code communication if I so wished. So now and again my treat to myself is a massage, a facial or just even a few hours lolling around in the thermal suite of a spa.
So when I heard that Carton House had revamped their spa, I was a bit excited for two reasons.
Firstly, I love Carton House and have spent many happy hours wandering around the 18th century building pretending I was a cast member in the old reality of their 'Upstairs, Downstairs' lives. 'The Aristocrats' is one of the most beautiful books to have graced the bookshelves of my childhood home - it tells the story of the Lennox sisters, including Emily who married the Duke of Leinster and lived in Carton. And had great dresses (Emily, not the Duke).
The other reason can be summed up in two syllables - Darphin.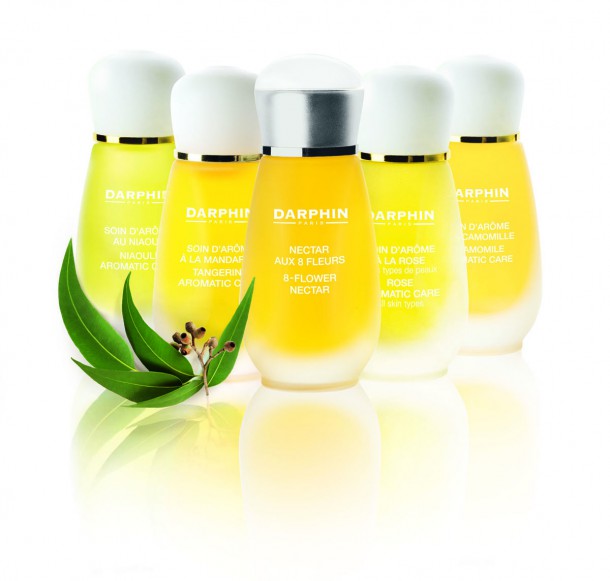 I love Parisian brand Darphin because the products are great quality (though unfortunately that is reflected in the price tag) and because the oil blends smell all kinds of divine.
Advertised
I went to the refurbished spa (via car, not horse-drawn carriage) to try out their new personalised facials. My sensitive and combination skin just lapped up the attention and the products that my therapist, Alla, selected for me from their Intral and Hydraskin ranges. We started with a deep cleanse and exfoliation, followed by a hydration mask. Soothing oil blends sent me off to the land of dozing while my therapist tackled some of the knots in my shoulders.
Then I tottered back to the relaxation room, bundled up in a robe the size of my apartment and had a little catnap before trying out some of the thermal suite facilities. And sure then I was hungry because let's face it, that was a LOT of exertion, so I sampled their delicious Afternoon Tea, until mini sandwiches and petits fours started to come out my now-glowing ears.

If you are looking for a girly weekend break or a rosemantic few days, I would recommend checking them out. And apart from the luxurious spa, make sure to have a wander around the building itself - the staff are full of information about the history and even know a few secrets about what went on behind those closed gilded doors.
She might have had the dresses, but I had the most relaxing afternoon - Emily never had it so good.
Have you tried the new Darphin spa at Carton House? What is your facial of choice? And did you hear the gossip about Emily and Mr Ogilvie?
Advertised
Andrea was a guest of the Darphin spa at Carton House.