 Yes, I know we're talking about the Met Gala rather a lot. And I'm going to keep going for a bit more because when I saw the picture below of Emma Stone, a) I wasn't entirely sure if it was her and b) I too wanted to be a brunette Brunhilde.
I love her warrior-inspired shoulder and corset detailing. If I was going into battle but wanted to look stylish, this is exactly what I'd opt for. Give this woman a role on Game of Thrones. Kill off Jon Snow if you have to because Emma slays.
But it's her brunette shade that puts her in my top five looks of the night.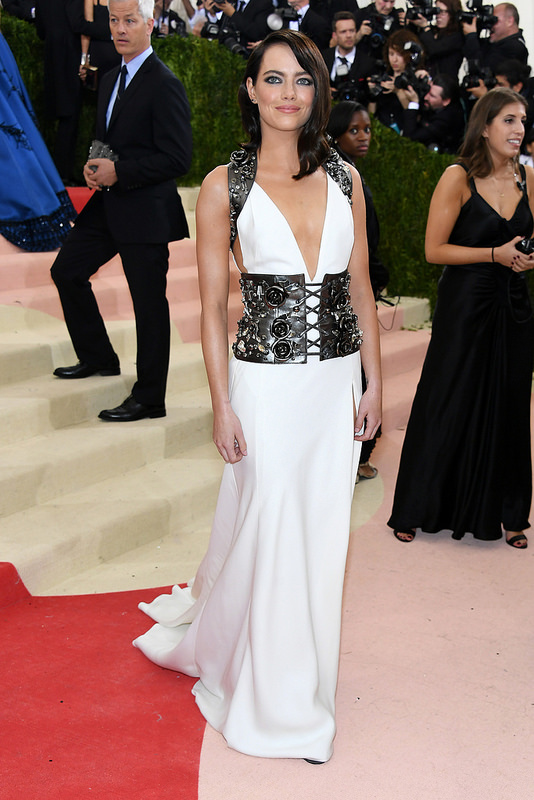 Advertised
She's been red-haired and blonde but this is the winner for me. She looks like Rose Red to Margot Robbie's Snow White.
And that's no Grimm or grim fairy tale.
Is she tempting you to book an appointment with the hairdresser?