 One little place on your face needs a lot of care. This will look after your eye area like nothing else.
When it comes to packing for your annual holiday, your makeup and wash bags are often the main cause of weight. Or is that just me? Of course, it's not. The makeup in your everyday bag is what's giving you a bad back, isn't it?
Trying to fit in each and every one of the products in your much-needed and carefully curated skincare routine can be quite the challenge. So let me tell you about this absolute life-changer. The three-in-one product hydrates the eye area - one of its key ingredients is hyaluronic acid which we all know helps our skin absorb moisture. It's also an eye makeup remover, and it's anti-aging, so it works on smoothing out fine lines and wrinkles, reducing puffiness and energising tired eyes.
What is it? The Flawless Rejuvenating Eye Pads from Image Skincare
Advertised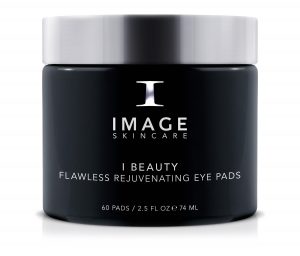 It's not just for holidays, it's for life.