 For those of you who don't believe in at-home blow-dries, the Faro 53mm Round Styling Brush will probably change your mind
I love a bouncy blow dry. Not a curly one, or a wavy one but a volume-at-the-root-slight-bend-at-the-end bouncy blow dry. Being a beauty pro, I'm lucky enough to be able to give myself a passable blow-dry, but there are plenty of people who can't. Most people, judging by the number of hands that stayed down here in Beaut HQ when I asked them if they could.
Faro's tagline is 'Love Your Hair', but it's the first few words of its Insta bio that I'm interested in. Are they really 'a salon blow dry in a brush'? Really? Well, I can tell you for sure that The Faro 53mm Round Styling Brush seriously is the perfect blow dry brush to create the bouncy blow dry that I love, with minimal effort. So, yes, you can do it. too.
That familiar face you see in the Instagram video is presenter and producer Mairead Ronan who designed, developed and created Faro with Debbie Lawless. They launched eighteen months ago and it's no wonder they are selling out nationwide.
Advertised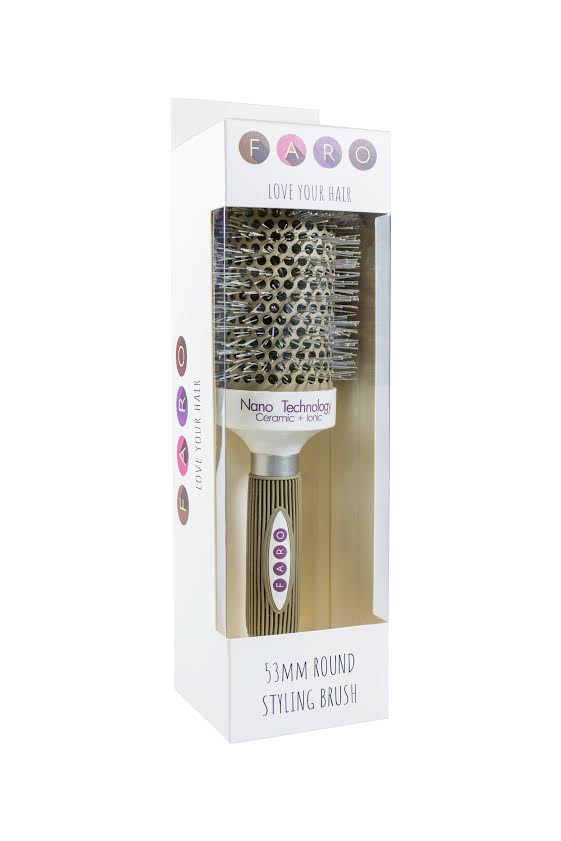 Faro 53mm Round Styling Brush €18.95
This brush smooths the hair and lifts the root, bringing the perfect lift to your roots. The ceramic plate keeps the hair soft and smooth and heats the hair to the right temperature without causing breakage.
I tried this out last night to see if it fit the bill, and was so happy with my at-home version of a bouncy blow dry. I am seriously impressed with it - and that's saying a lot because I do my own hair all the time.
Advertised
For the best results, blast dry your hair and section it into different pieces. Start from the bottom up and focus on pulling the hair upwards from the root.
Available for most pharmacies nationwide.