 As summer rolls around I've found myself experimenting with more colours on eyes when working on editorial and beauty shoots and the one shade that has been popping up again and again is blue; be it pastel, turquoise or a bright cobalt. On the runways at this year, colour pop eyeliner and shadows were seen at Elie Saab, Fendi and Honor where designers chose to go bold with the models' eye make-up looks but then kept the rest of the look natural. 
This season there have been quite a number of limited edition products launched in various tones of blue so I thought I'd run through the ones that have caught my eye as well as some old favourites, as always though if I've missed out your top picks let me know below in the comments!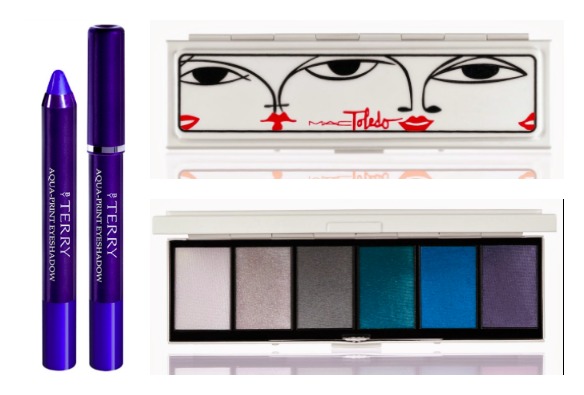 I love a good cosmetic pencil (check out more favourites here) and the "Blue Fiesta" Aqua Print Eyeshadow from By Terry (€31) is just that. The vibrant, creamy shade can be worn as an opaque shot of colour, smudged out for a diffused finish or used as a base for other shadows to create a moodier shade.
If you're not a cream shadow fan though, the limited edition MAC Moodyblu Eye Shadow Palette (€44) might float your boat that bit more, especially considering it offers not just blue, but also 3 neutral shades, a teal and then plum shadow as well.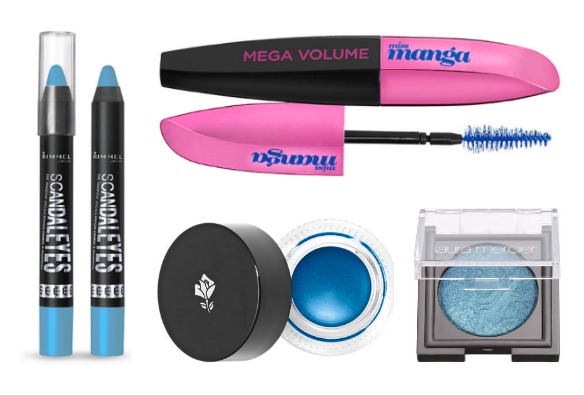 If you're feeling adventurous (or nostalgic for the 90s!) the new and Miss Manga mascara from L'Oreal (€11.99 available in both black and blue) and Rimmel ScandalEyes Shadow Stick in "Tempting Turquoise" (€5.99) are fun products to play with as is Lancome's Liner Design in "Downtown Blue" (€22.50).  
Advertised
The limited edition Tom Ford Cream And Powder Eye Color in "Midnight Sea" is expensive (no surprises there then), coming in at €50.00 but, you get two products in one and I like the idea of creating a chocolate sheen on eyes then using the turquoise as a contrasting spotlight.
Slightly less pricey but just as pretty is the Laura Mercier Baked Eyeshadow in "Lagoon" (€28), a shimmering aqua that will look great when teamed with lashings of black mascara.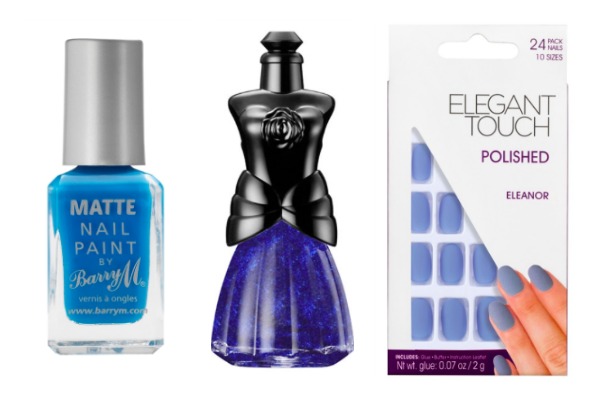 For anyone who isn't a fan of blue on their eyes you can always add a little pop of colour with a nail polish instead and while we know that Cobalt is one of the trends for nails this season there are other shades I'm loving at the moment including this electric blue Barry M Matte Nail Paint in "Malibu" (€5.49) which is a cheap and cheerful way to brighten up your fingers and toes.
The duck egg blue Eleanor Elegant Touch Polished Nails (€8.90) also caught my eye recently and finally, my favourite; the limited edition SS15 Anna Sui "Oriental Blue" (€16.44 with Asos) which is just stunning. 
Does blue makeup make you think of the 80s or the future (or ah, the present)? Will you be indulging in some cobalt action this season?
Advertised
Photo credit in main image: Sarah Lanagan using Rimmel Scandaleyes