 Last week's post on my idea of bargainous designer-dupe shoes didn't go down as well as I thought it would because, well, not everyone likes to spend as much money on shoes as I do. Who'da thunk it? But never let it be say I don't listen to gentle criticism - this week I have a selection of on-trend (don't you wish there was another term for that? It makes me feel queasy just writing it down) pieces that won't break anybody's bank, and may just leave you with enough moolah for some new lipstick or, y'know, a burrito. (What? I'm in a burrito kinda mood!)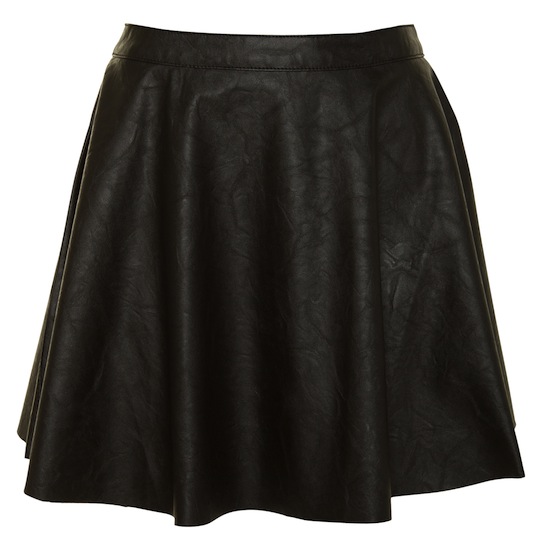 Leather was huge for A/W - it nearly always is, making it a great purchase - but leather don't come cheap, which is where PU comes in. This skater skirt from A|Wear is a great shape - perfect for any pear-shaped ladies, although ideal if you're that little bit shorter as it could be a bit indecent on anyone taller than 5'7" - and great value at €35.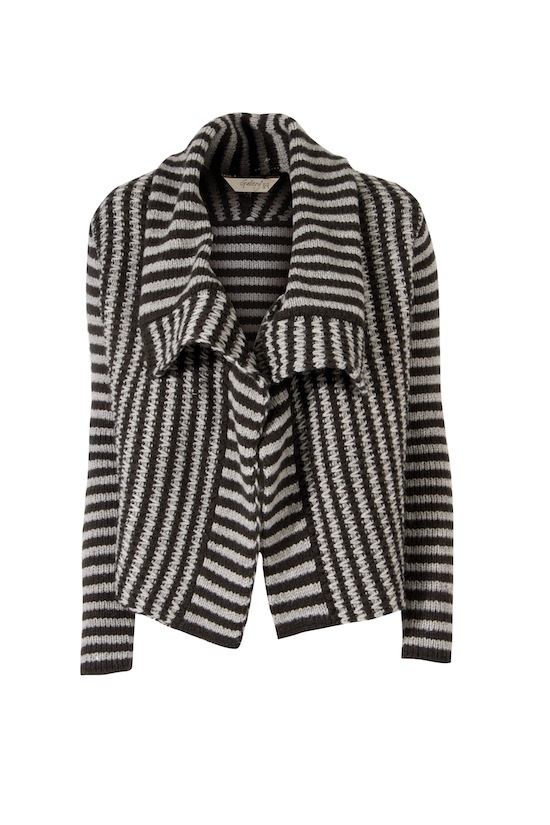 This striped cardigan from Dunnes is another classic in that it's, duh, a cardigan! But the shape of this is kind of reminiscent of Vivienne Westwood, and the stripes lend it an edge. Plus, there's something about the dull grey against black that makes it classier than your average monochrome. I'd belt this baby up with a pair of skinny jeans and ankle boots for a sexy, shapely vibe. Best of all? It's €45.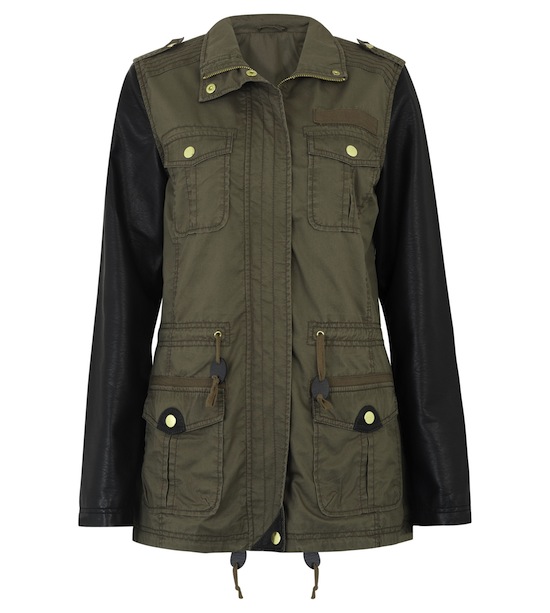 The one thing better than leather for A/W is a mixture of military and leather, and this jacket is a really great staple piece. Wear with jeans and heels, over knit or with a little leather dress with the sleeves rolled up for a tough / girly edge! And no, this is not the one you saw in River Island for around €80 - this little number is from Penneys, and is €29 and Lynnie tipped us off to it yesterday - yes it's that hot. (My top tip? Go on Monday or Tuesday at 10am. Bring no one.)
Advertised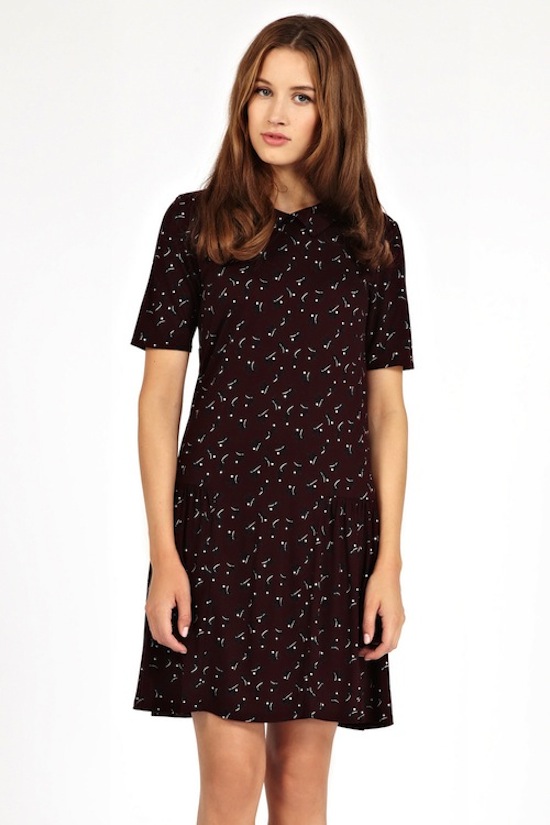 Burgundy is the new black this season, and poodles are the new . . . well. Take it from me, Oasis's poodle dress ticks all of the right boxes. The feminine, drop-waist shape takes its cues from Victoria Beckham's "cheaper" line, Victoria, and it'll look great layered over a white collared shirt (because everyone has one, don't we?*) with black tights and brogues. Cute! (And €50.)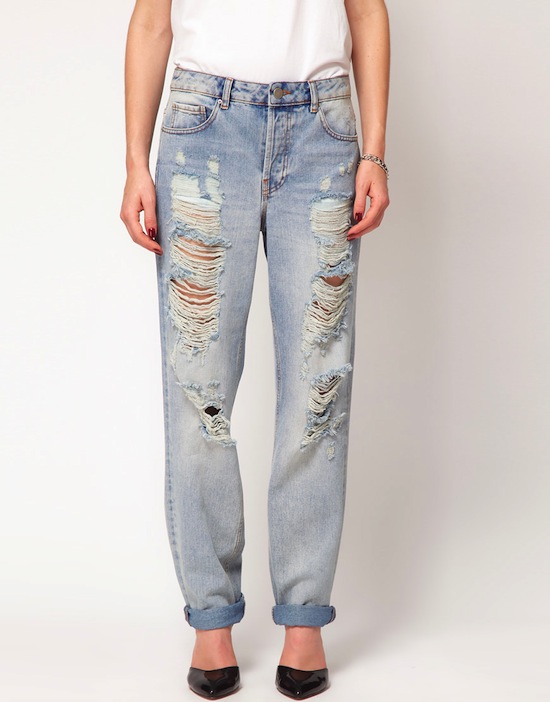 Last, but by no means least, Asos's boyfriend jeans. Now bear with me, because I know they don't look amazing there: boyfriend jeans are, first off, the new skinnies. There is no question about it. These ripped jeans take their lead from Acne's Trash jeans, which sold out within nanoseconds, they're available in sizes 6 to 18 and they're long enough for the tallies among you, while the more petite poppets can roll them up a bit more. They're also a bargainous €49.40. But look - you won't be convinced until I show you a good picture of them. Behold Peony Lim: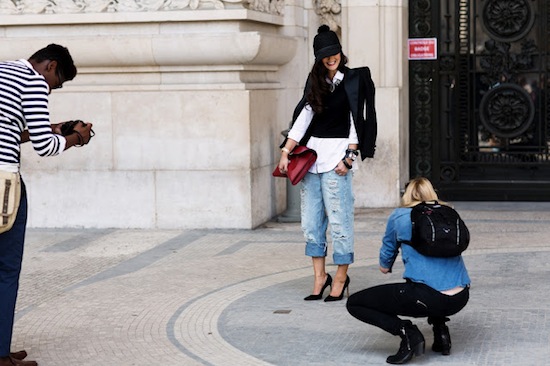 Anything you love in that five-piece roundup? Anything you hate? Have at it in the comments!
Advertised
* This, my friends, is the Great Lie of fashion. Well that, and that expensive shoes are more comfortable. No one owns a good white shirt. No one except Alexa Chung.