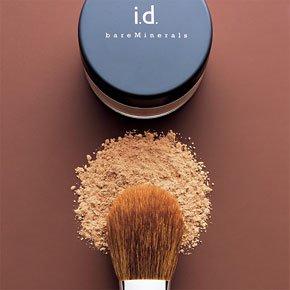 Tar-ump tar-ump!
It's the craze that's sweeping through makeup bags everywhere. Makeup so pure you can sleep in it.* Read Kirstie's review here.
Bare Escentuals i.d. BareMinerals makeup has at last arrived in the Whest. In Natural Serentity in Galway to be precise. And to celebrate, their professional makeup artists are offering you the chance to call in and get made over for free. Try out the range and learn how to use it with no obligation to buy.
Now there have been many imitators, but this is the original mineral makeup and devotees swear it's the best.
Advertised
Sound good?
Call 091 864286 to make your appointment or call into Natural Serenity (1 Rockfort House, Augustine St, Galway). This offer lasts until the end of July.
*Though Beaut.ie recommends you take it off anyway. Don't want yis to be getting into bad habits.
Get Beaut.ie Delivered
Stay updated with Beaut.ie newsletters full of the latest happenings at Beaut.ie as well as great offers and things we think you might find interesting .