 It's cold. It's rainy. The mornings are getting darker and darker. Yep, summer has officially kicked us out into the cold, harsh wasteland of autumn. But while we're pulling on our woolly tights and polo necks and basically covering our selves up from head to toe, we haven't reverted to pastiness (yet).
With winter fast approaching - and the imminent arrival of debs season - the sales of fake tan are about to sky rocket. I mean who doesn't look better with a tan? And living in Ireland, we are left with little or no other option.
Even though there are hundreds of fake tans on the market, the most common complaint is that they are too orange. In fact, fake tans are notorious for being orange. But you probably know that already!
I'm a problem solver, so I am forever looking for solutions how to resolve an issue as opposed to complaining about it. (Which can and has got me in trouble on more than one occasion!)
This orange-ridding trick is a gem, if I do say so myself. Prepare to be the golden goddess you were meant to be, and wave bye bye to Oompa Loompa-dom for good.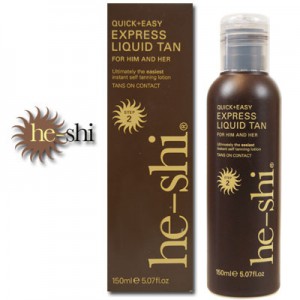 Advertised
What you'll need:
Liquid fake tan (preferably), however you can use cream . Or you can see some of our Top Five Favourite Tans tans here.
Red food colouring
How to do it:
Take your liquid tan and open it.
Mix 6 - 8 drops of red food colouring in to it (depending on the size of the bottle of tan)
Shake well. I like to err on the side of caution with this one, as I can always add more later after I have tested it.
Test it out on an area of your body you don't see often - like your upper inner thigh, for example.
Let it develop.
If the tan is still slightly orange, repeat Step 1 using 2 more drops.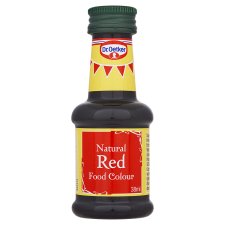 The reason why we add red food colouring is that when we get a real tan, we always get an element of redness to our skin from the sun - your face will not be bright red when you wake up in the morning, I promise. You'll have a perfectly natural looking tan, as if you have literally walked off a plain from Spain that morning! This really is one of my favourite beauty tips and it couldn't be easier.
Advertised
Go on, try it and let us know how you get on. Anyone have any other handy tanning tips to share?