 At this stage, I'm sure you're aware I'm getting married in seven months. This year so far has flown by so I have no doubt the rest of the year will do the same.
So, I have seven months to fix my hair, which recently had a bad experience. I'm sorry, hair. I'll make it up to you.
I always thought that for my wedding day my hair would be long, sunkissed thick and wavy. I have been growing it out for the last year, and every time I go to the hairdresser they tend to take a good chunk off the ends. I know that the damaged bits need to be chopped off for it to grow well (and look better), but I almost felt that it was almost getting shorter and shorter every time I saw a hairdresser.
This is the kind of thing I wanted, as we are having a beach themed wedding.
As a brow artist, I know from experience that when it comes to hair and the hair growth cycle that it's important for the person to have a plan when it comes to brows or hair. I wanted a Hair Plan, one that I work on with my hairdresser to make sure that in the time I have left before the wedding my hair is in the best condition possible and it's both the colour, length and shape I want for the day in question.
I had been elsewhere and decided I wanted a few blonde highlights in my hair. At this stage in my life, I have had every hair colour imaginable, and out of all I tried, warm tones just didn't work with my skin tone. I explained this, but when I left the hairdresser it was quite dark outside so it wasn't until the next day really noticed what... happened. Not only was it orange but was patchy and it felt like chewing gum.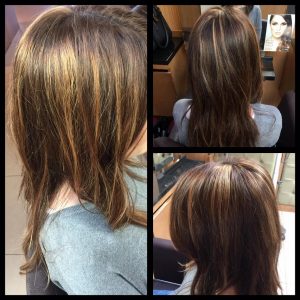 Advertised
When I went to Tara in Hession Hair Dressing she immediately knew we had a correction on our hands. She explained it would take a good few months to get the warmth out of my hair and get it thicker, longer and in better condition.
Tara used Smartbond in the bleach to try and fix the damage. She also used toners to cool down the dreaded orange.
And then this happened: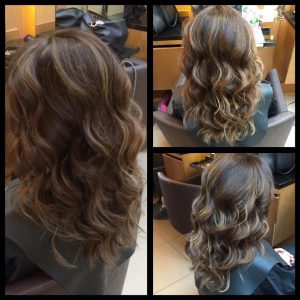 Although there is still a warm tone from the previous job, it's so much better, for me.
I was advised to use Kevin.Murphy Re.Store to continue the restoration process at home.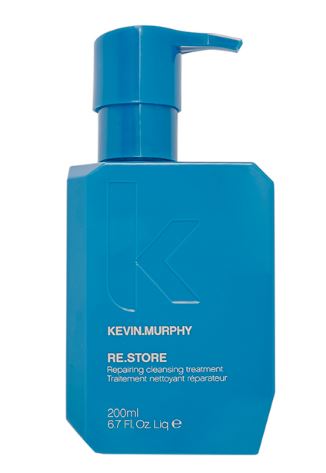 Kevin.Murphy is already one of my favourite hair care brands so it's easy home care advice for me. I am to wash my hair with the shampoo and conditioner every three days and on the third time substitute it with the treatment and not use a shampoo.
Advertised
As a bride-to-be, I'm just delighted I started my Hair Plan well in advance so I can actively get what I want.
What is the worst hair dilemma you have ever faced?