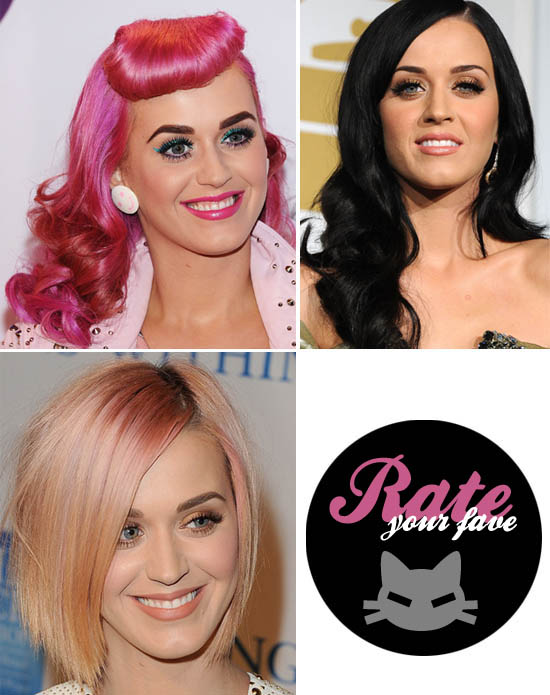 Lawks Katy, if you're trying to convince us that you're not attempting to wash that man right out of your hair, you're not doing a terribly convincing job of it.
In the course of a month she's been a victory rolled pink princess at the MTV EMAs, sleek, brunette and stylishly waved at the Grammys and this weekend she showcased a blunt cut bobbed apricot blonde with some ombre nods to her previous pink ways at a film benefit event stateside.
Her hair must be in feckin' tatthers.
Advertised
So - here's what we're gonna do: take the poll and rate the hair you've liked on Katy the most in the past 30 days. Then, head to the comments and let us know what you reckon December might bring. Will she get Christmas trees shaved into her noggin? Perhaps she'll go green and red or have some fairy lights woven in? I dunno - but she's gonna have some job to top last month's changes, wha?

Pic credits: image.net; dailymail.co.uk