 There's 'dressing down' and then there's wearing a fishnet top and tatty shorts. So like most teenagers when they hop of the Dart at Sandycove on a sunny day. Although their bra tops aren't generally Moschino. 
Having not attended the event itself, the younger Jenner opted for the very, eh, relaxed look when attending Rihanna's after party with Kendall, Gigi Hadid and a rake load of others. Posting a flurry of pics to Instagram, the below one is captioned "too much sexiness around me." Agreed, even with the inclusion of knee high black socks and massive Beetle Crushers.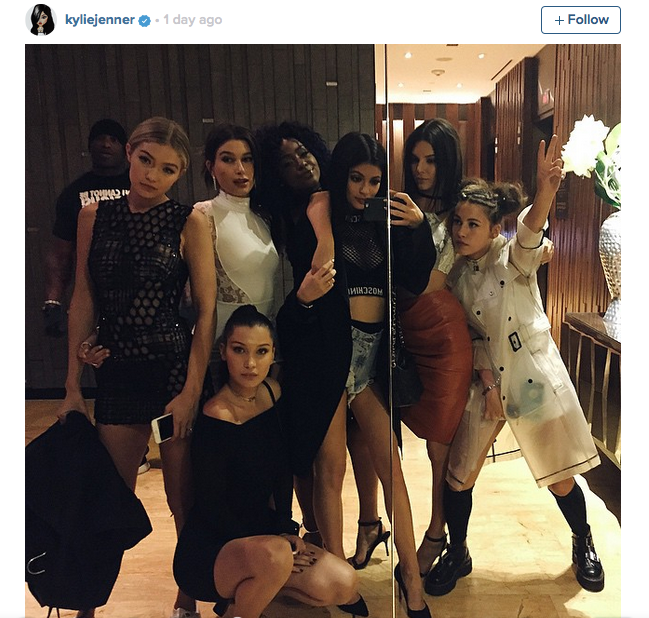 As for the make of the shorts; they're Levis a' course. 
Advertised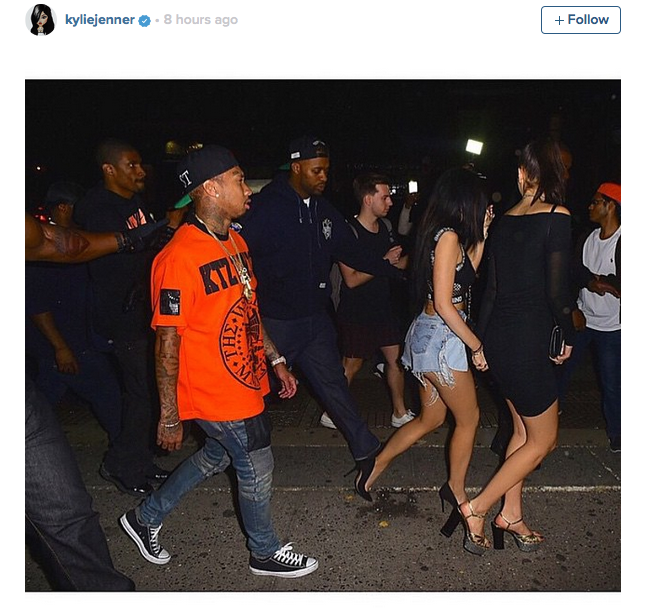 At the risk of sounding like an ole wan, she'll catch her death in that get up! Then again, teenagers seem to have some internal furnace whereby clothes are redundant. I never had one of them. I was always bundled in a lumberjack jacket while sitting on the wall. What were you mostly wearing aged 17?