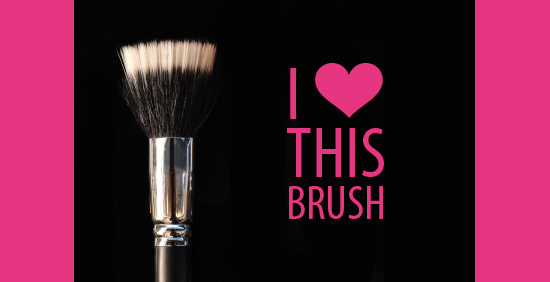 If you already own one of MAC's 187 duo fibre brushes, no doubt you'll be nodding sagely as I, late in the day, gush like a fountain about how bloody brilliant this tool is.
I've wanted one for a while, having read so many great testimonials and reviews on too many blogs to mention, and finally I got my paws on one recently. At €45, this is definitely an investment buy (you can use for blush and bronzer too, which helps take the sting out a little), but it kicks the ass off any other regular paintbrush-style foundation brush I've tried, and I have about three in my kit.
While I do use them for special occasion makeup and they do give a nice finish, it quite frankly requires a lot of effort to get a good result, and equally frankly, I can't be bothered most of the time.
Advertised
This is so much easier to use - I squidge two pumps of foundation on to the back of my hand; swirl the 187 through and then stipple/buff onto skin with circular movements.  I'm not entirely sure if this is the 100% correct way to use it; but it's working really well for me. I'm getting a lovely light finish and I'm using it daily without even thinking - a sure sign I really like it and that it's going to remain a firm fave in the future.