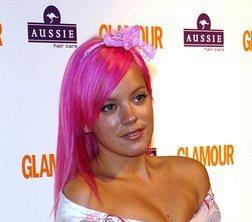 Well come here to me now for a minute - have you seen Lily Allen's new hair stylee?
She debuted a head of bright pink gruaig at last Tuesday's Glamour Women of the Year Awards in London, dahling, and said of the hair: "I did it myself in the bathroom. I'm happy with it."
Opinion is seriously divided as to whether it's a cute and quirky look or a case of pigment pandemonium, but I have to admit, I quite likes it on her. However, that might just be down to the fact that I've always secretly wanted to have pink hair meself. Just for a little while, like.
Advertised
What do you make of it?