 After years of being told that they're brilliant, we finally "get" the whole Tangle Teezer thing. And we feel a little sheepish it took so long.
Tangle Teezer; it sounds like it's made for children, doesn't it? Maybe that was the idea originally? I'm not sure, but it's something that subconsciously put me off trying one out for all these years. During that time, of course, I've worked with countless models, actors and clients who've declared them to be their hair's saviour. I guess the message must have eventually sunk in because now I've got one too.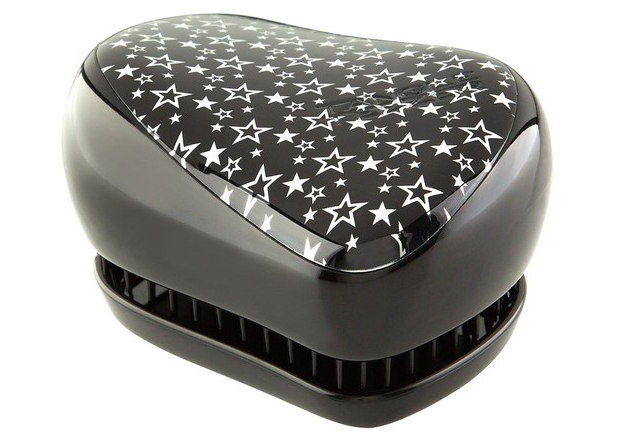 I bought it last week in London having spied a selection in the airport. The Compact Styler Tangle Teezer in Duty-Free is £10 (normally €17.99 in Boots) which seemed like a pretty good deal. It comes in a variety of different colours from hot pink to black to gold to flamingo print and more. And it really is compact; about the size of your palm.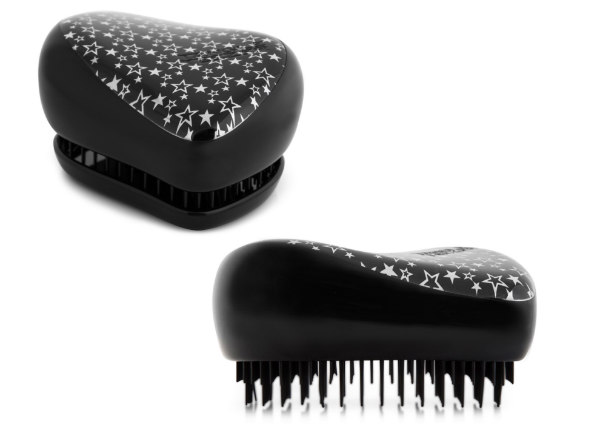 Advertised
Travel-friendly is another word you'd use for the Compact Styler. Unlike the original, this design has a special, removable plate underneath that protects the bristles. Previously, I always kept a comb in my bag for fixes during the day, but the Tangle Teezer is perfect for chucking in your handbag. And doesn't snag nearly as much as a comb!
We all know that Tangle Teezers were created to be kinder to tangled and knotted hair. But, do they really hold up that side of the bargain? In my experience this one does. Whether used on wet hair or dry hair that's been blown sideways, backwards and upside down.
So, it's a thumbs up all round then for this compact styler. I still kind of think it looks and sounds like it's made for kids, but who cares? I've definitely been converted to the Tangle Teezer way of life.