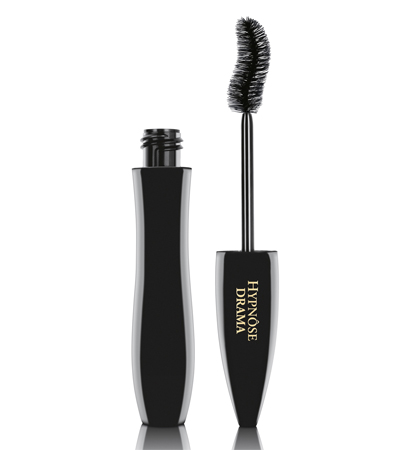 I reckon Lancome make my favourite mascaras: I've bored you beyond rigid with my Oscillation adoration, but I also swoon for Virtuose, and I really like Hypnose too. It's been through a couple of iterations, including last year's Onyx, and now, my dear ladies and germs, we have a new offering: Hypnose Drama.
So, do Lancome bring the aforementioned dramatics?
Ah they do.
Advertised
That curvy, voluptuous brush and the waxy formulation ensures that lashes are super-duper-coated with mascara gunk. So this is not for the shy and retiring amongst us, and is very definitely one for a) night, b) seduction and c) when you absolutely must-have cannot-be-without full, full, full curly, up-turned lashes.
Are you getting the impression I was wowed?
Well, I was, and you can be too for €25.50 of your Eurobux.