 Yesterday Maybelline brought us behind the scenes at the Jonathan Simkhai and Marissa Webb shows at New York Fashion Week.
We saw looks that focused on flawless skin and lightly defined eyes, and we showed you exactly how to achieve them using the very same Maybelline products as the artists were using backstage (runway strutting is optional).
And yesterday Maybelline sponsored no less than four shows at NYFW so we can only imagine the coffee, chaos and cosmetics involved!
Here are some more details on those four fabulous shows: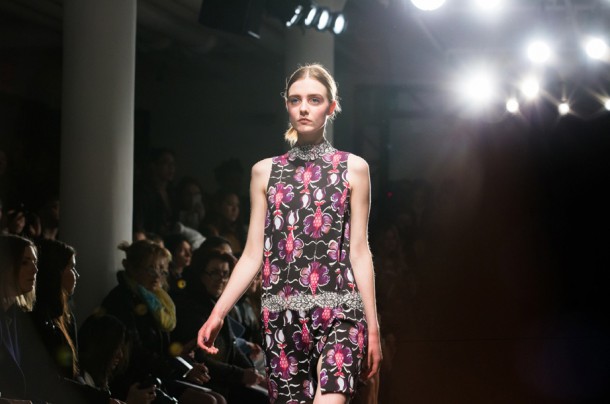 Wes Gordon is known for his use of luxe fabrics, haute couture details and classic, clean lines. He made his NYFW debut in February 2010 and was named as Harrod's magazine's 'Best Newcomer in Womenswear' in the same year. And he has received accolades from other publications like Vogue, Women's Wear Daily and the Wall Street Journal.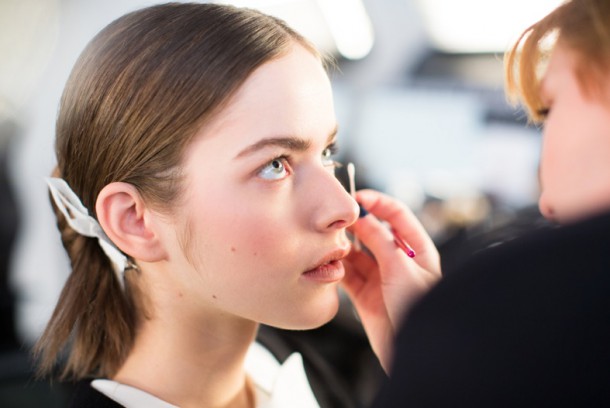 This is the eighth season that Maybelline New York has sponsored Wes Gordon and he is one of our favourite designers.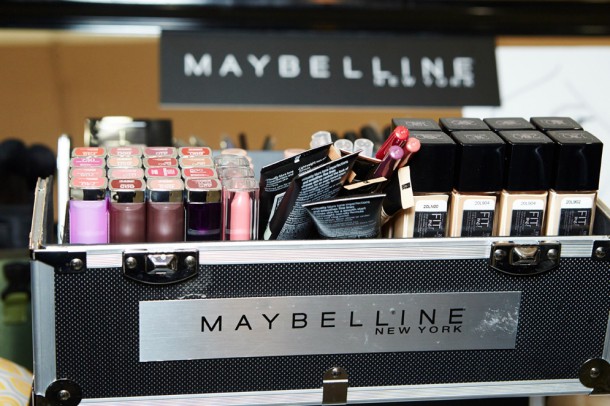 Cushnie Et Ochs is the collaboration between London native Carly Cushnie and Maryland-bred Michelle Ochs. Since the launch of the label in Spring 2009, Cushnie Et Ochs has received the Ecco Domani Fashion Foundation Award in 2009, was a finalist for the Fashion Group International Rising Star Awards in 2010, made the top-ten finalist list for the 2011 CFDA/Vogue Fashion Fund, and was a nominee for the 2013 CFDA Swarovski Award.
And this will be the third season that Maybelline New York has sponsored this sartorial twosome.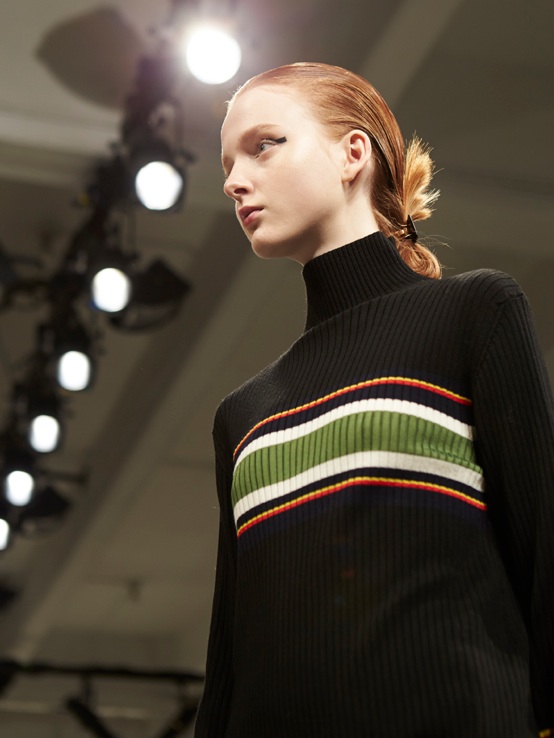 SUNO is a New York based womenswear company established in 2008 by Max Osterweis and designer Erin Beatty. The first collection debuted in Spring 2009 and featured vintage-style African fabrics collected by Osterweis in Kenya.
The designs combine traditional, local styles and high-end tailoring, with an emphasis on fit and fabric.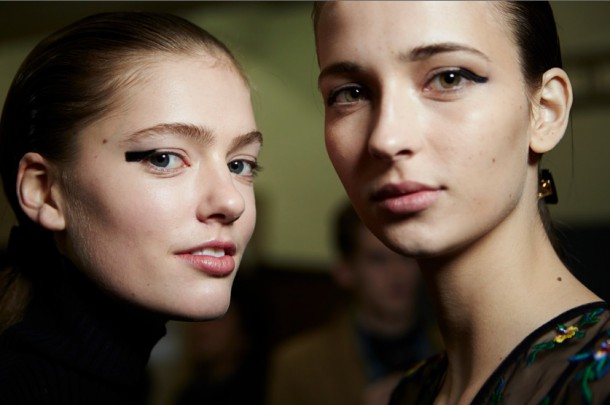 Advertised
This is Maybelline New York's fourth season sponsoring SUNO.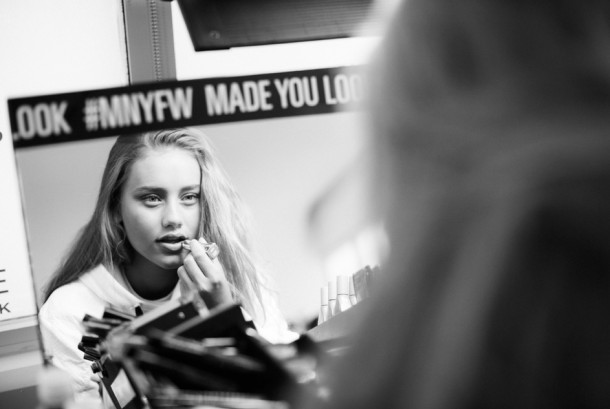 Chromat is the label that sprung from Becca McCharen's degree in architecture and love of structure. The line began in 2010 and usually consists of cut out dresses, lingerie and pentagon designs. And her most recent collection featured full metal bustiers, shiny metal baby doll dress, and a leather mask and harness with blue LED lights. Yes, this girl isn't afraid to experiment.
This will be the first season that Maybelline New York sponsors Chromat.
But what of the cosmetic creativity I hear you ask? Well, the makeup looks revolved around semi-nude skin, with the focus clearly on the brows and eyes.
And we've chosen three products to help you replicate this look:
Baby Skin Instant Pore Eraser (€10.99)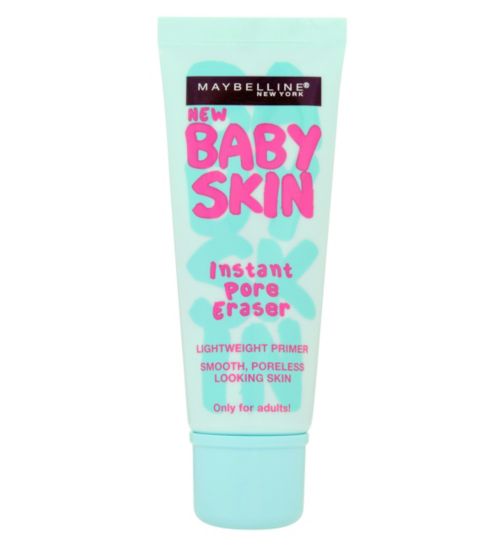 Let your eyes make a statement by keeping your skin soft and natural. Use the Baby Skin Instant Pore Eraser on the T-zone and blend out as needed. Wear with just a touch of concealer where you need it.
Eyestudio Master Graphic Eyeliner (€8.29)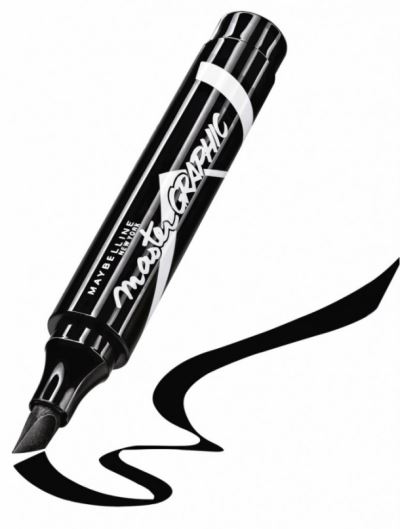 Dial up your eyes with some thick and uplifted definition. The triangular nib is perfect for bold and graphic lines. Line along your upper lash line, stopping just before the last lash. Use a pencil or brush to measure an angle from your nostril to the outer eye of your eyebrow, then place a small dot above the outer corner of your eye (where you want your flick to end).
Use the shape of the nib to create a slant from the end of your lash line to your dot. And remember, practise makes perfect.
Brow Satin Eyebrow Pencil (€8.29)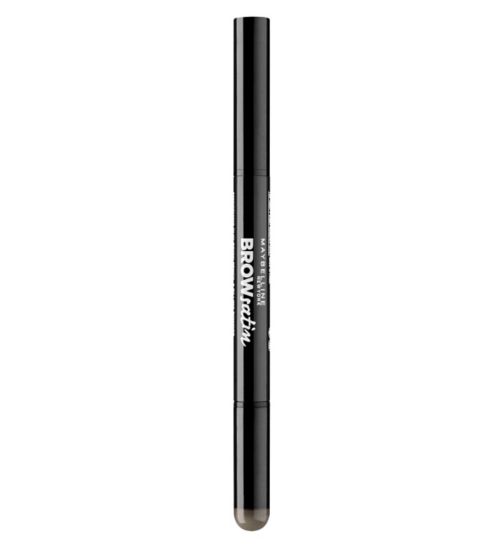 Make sure to counterbalance the strength of the eye with a delicately arched brow. It adds structure to the face without competing against the statement of the liner.
Advertised
With semi-nude skin, a strong graphic liner look and groomed eyebrows, you'll be rocking the 'line of the times' Maybelline New York look from NYFW in no time.
And don't forget that we'll be taking a look at the best looks from NYFW with Maybelline every day for the next week. And we'd love to know which looks are your favourite!