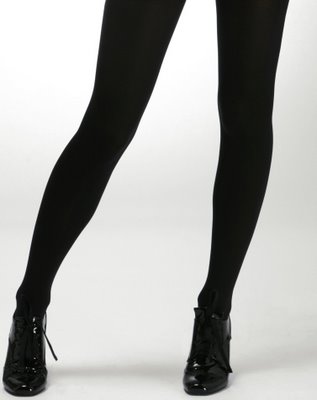 We've were basking in a positively Mediterranean climate for just over a week there, and most people embraced the bit of fine weather with gusto. For the most part, it was sundresses and flowy maxi  frocks and perfect pedicures and sunscreen all the way.
There were the usual exceptions, of course. There were the men with sunburn the colour of a turkey cock - I love this phrase so much that I must now slip it  (ba-dumm tisssch) into conversation at every opportunity. There were the women with scalded backs and chests, framed by the snow white outline of the weeny vest top they apparantly thought would save them from a scorching.
But what upset me most in the last few days was the amount of ladies in skirts and dresses who insisted on either clinging desperately to their black opaque tights or swapping them for sheer Barely Black numbers - eeeeeek! - in an attempt to summer up their look.
Advertised
Now, I could have forgiven the opaques last Thursday, when the good spell was only in its infancy and a bit unexpected. At this stage, though, there is just no excuse for a Black Tights Plague - when a bit of fine weather comes our way, for feck's sake get those lovely pins out for an airing quick!
Do your shaving and wear-off tanning at night if you can't bear the thoughts of getting up a few minutes earlier than usual to prep your legs for show. And if that seems like it'd require a bit too much organisation for your liking, there are lots of quick fixes that could easily be shoehorned into your morning routine.
The very pale who aren't interested in dallying with bronzer could just slick on some subtly shimmery body lotion while those in need of more coverage to hide any corned beef-ness could check out things like MAC's Face & Body Lotion, Supersunic, or Sally Hansen's Airbrush Legs (if you can find it!) If funds are as tight as time, you can always rely on good ol' Rimmel's Sushimmer line.
And if you really, really can't be parted from a material cover-up, at least go for footless leggings or coloured tights when the sun is beating down!