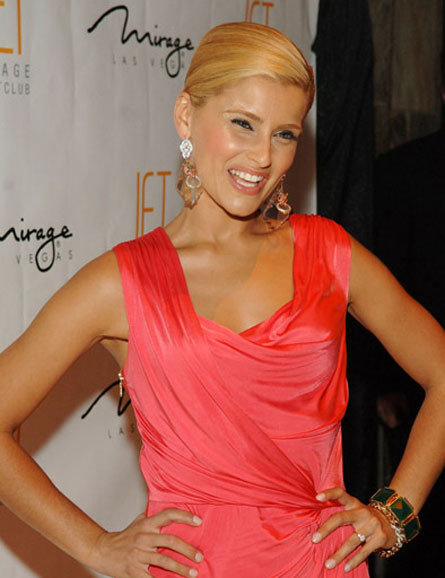 To say I was shocked to see images of Nelly at the EMAs with this blonde hairdo is an understatement. Shocked to my core, my whole value and belief systems ripped asunder.
It just looks SO wrong. But hey, maybe that's just me. Do you think you would say to Nelly:
A) You look great it totally suits you. Never seen you looking better Nelly. It doesn't wash you out or make you look like a cheap hag or anything.
B) OMG Nelly what have you done - dye it back pronto!
C) Christ on a bike. Did Evel possess you or something? Or perhaps it was Nicky Hambleton Jones in a daring stunt for Clairol.
Advertised
Thanks to Mary for this timely reminder!