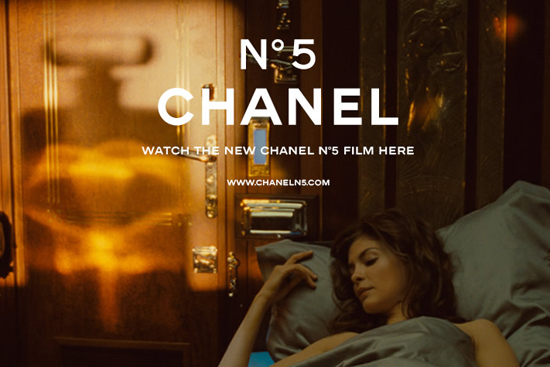 Oh, I have been looking forward to this one for a while: Chanel fragrance ads are usually over-the-top lavish, beautifully filmed and costumed - (who can forget Nicole "I love to dance" Kidman's effort?) and the last one we saw was for Coco Mademoiselle, starring Kiera Knightley and soundtracked by Joss Stone.
The new No.5 ad stars Audrey Tautou - appropriately, as she's playing Gabrielle Chanel in Coco avant Chanel, due for release this year - and it's a different beast altogether. Less upbeat than the other two,  and while there's always a love interest, this one's a bit of a bad boy - he's even a little sinister. Set on the Orient Express, there are two versions of the film on offer, a two minute 20 cinema version, and a shorter minute-long TV spot.
Advertised
Enough of me waffling - check it out for yourselves and let us know what you think in a comment.