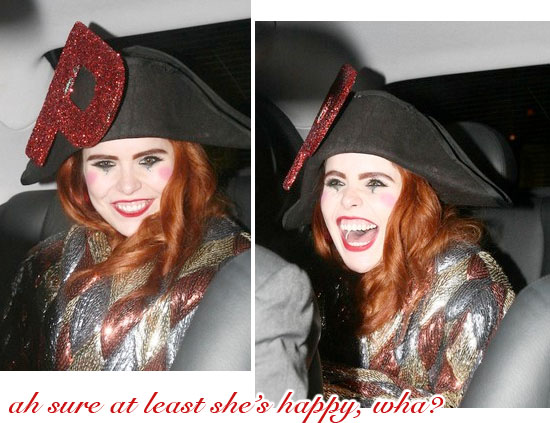 Wowza.
Paloma Faith always likes to experiment and push at the boundaries of convention when it comes to both maquillage and fashion, and is often found sporting some, well, interesting looks.
Not perhaps the sort of thing you'd wear yourself down the pub of a Friday night, but in fairness she does always look like she's enjoying playing dress up.
Advertised
Her recent outing at the Cervical Cancer Charity Concert in London was a case in point. Looking like the lovechild of Cap'n Jack Sparrow, Bosco, and Pierrot, Paloma sported a fetching tricorn pirate hat and clown-like blusher and mad eye make-up which competed with her metallic harlequin coat and polka-dot frock for attention.
Is this just another example of her delightfully quirky style or a full-blown make-up malfunction?