 There was a time not so long ago that cool girls wouldn't be seen dead in a plait. Now, they're everywhere. Redken were right. As well as being all over the catwalk, they've been spotted on the heads of fashion types all over the place this summer.
Laura Bailey's sporting of pigtail french braids may not be a look that anyone can pull off (ok, about 1 % of the population can and most of them are under the age of ten) but let's embrace it. We're totally sick of topknots anyway.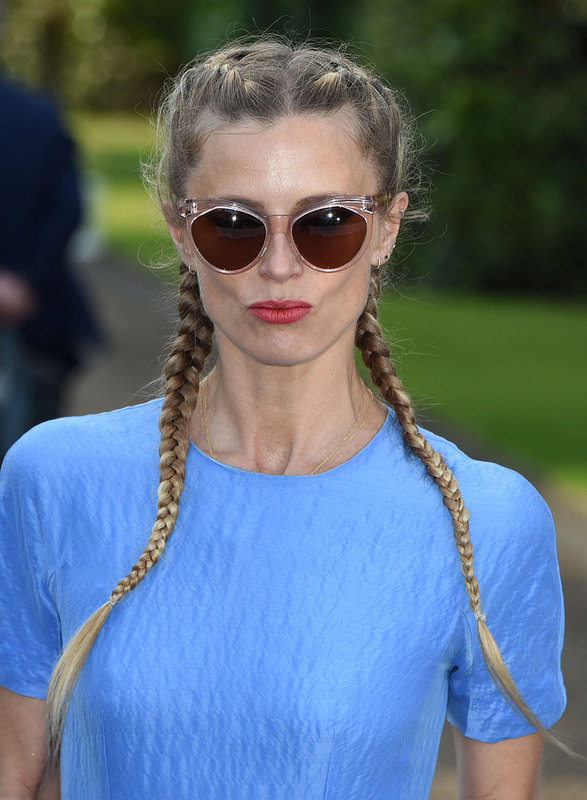 Laura's got that Long Hair Don't Care attitude down to a T and wouldn't you too, if you had cheekbones that could slice a hater in half? Her deep coral lipstick shade is definitely on the hip side of summer pink too. We like.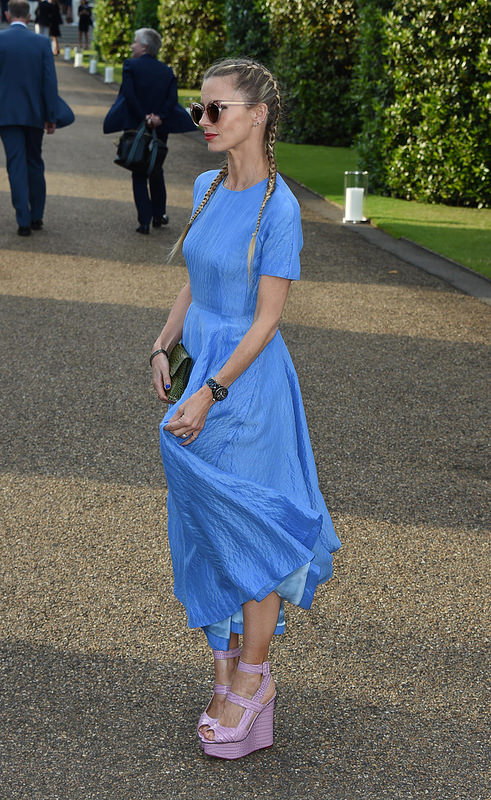 Advertised
Since we're gawping at her anyway, let's take some time to observe her perfect summer party ensemble. The light blue of her dress and those lilac wedges complement each other perfectly and check out her nail polish - it's a deeper shade of blue. Now that's chic co-ordination.
While we're at it, note her sunglasses. We think it might be time to step away from the Ray Ban aviators and wayfarers and embrace a new, unique shape. It's the easiest way to freshen up your look.
Sure there's bound to be heaps more summer style inspiration at a Vogue party. Let's peruse the gallery, and let us know - what's your favourite look?