 How did I miss these before?
These are the images Pantene used in Brazil to  market their Pro -V shampoo back in 2010.  While we have Cat Deeley annoying the feck out of everyone with her Swishology here, at least the focus is on her hair.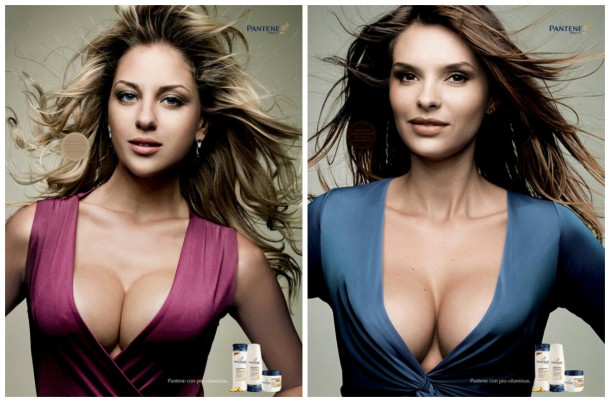 While here... the focus is not on hair at all.  Boobs dominate the adscape and are jacked up high enough to look like footballs.
So were these ads for men or women?  One thing's for sure - the product itself is tiny in the picture- it's most certainly not the focus of this "Pantene is sexy" campaign.  In fact you might have to get out your microscope to spot it.
Advertised
Yes, yes I know that the purpose of advertising is to get people to notice and talk about the product, so in that respect they work.  But they run a high risk of alienating their target audience - women.  We're a different market and while this may have worked in Brazil I have a feeling it might not have done so well here - what do you think?