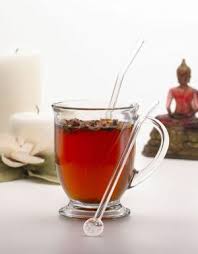 I've purchased a box of Victoria Beckham's fave slimming product, Pur-erh Tea and the kettle's boiling for my first cup! 1lb a day weight loss? This tea promises much - but does it deliver? It's supposed to:
stimulate digestion
reduce hunger
detoxify
purify the blood
reduce cholesterol
strengthen the immune system
and reduce bodyfat! Phew!
I know it's usually expensive (apparently if you hunt around in Chinese markets etc you can get it for much less). Tales of its limited availability are greatly exaggerated though - I got mine in Hickey's (€18 for 20 teabags).
Advertised
You use each bag three times. Bit sceptical, but, we'll see. I'll let you know how I get on in a couple of weeks ...
Get Beaut.ie Delivered
Stay updated with Beaut.ie newsletters full of the latest happenings at Beaut.ie as well as great offers and things we think you might find interesting .