 I have mixed feelings about spas.
For me, the idea is usually better than the reality. I long for some relaxation and for someone to massage those tennis ball-sized knots out of my shoulders. But then I get there and turn into a modern day Goldilocks; "the temperature's too cold/hot", "the pressure is too weak/strong", "oh hurry up and finish/god that was way too quick". It's been said that I am not exactly easy to please.
And to be honest I'm not really a touchy feely person so sometimes just the thoughts of being touched for an hour just gives me the creeps.
My mother had been raving about Castlemartyr Resort in Co. Cork for years. And while it's been on my 'must visit' radar for a while, life got in the way and I just never made it down. But a birthday celebration made it the perfect occasion to finally make the trip.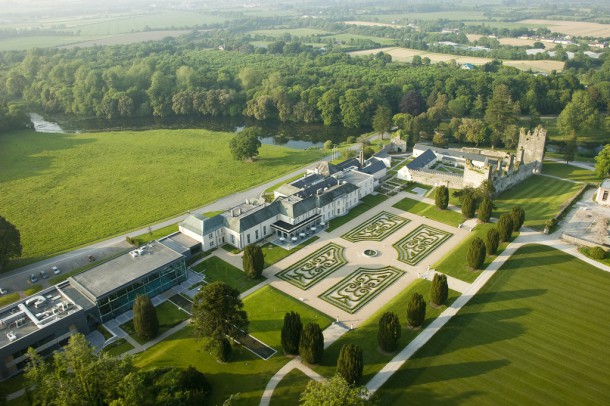 And of course I decided to take the opportunity to visit the spa while I was there.
The therapist had recommended their signature treatment over the phone to me and it sounded the perfect mix of a massage and facial. The spa area is in a newer part of the building attached to the original main house, and the glass roof and wall mean that your walk to it is flooded with light, giving you a sense of well being before you even step in.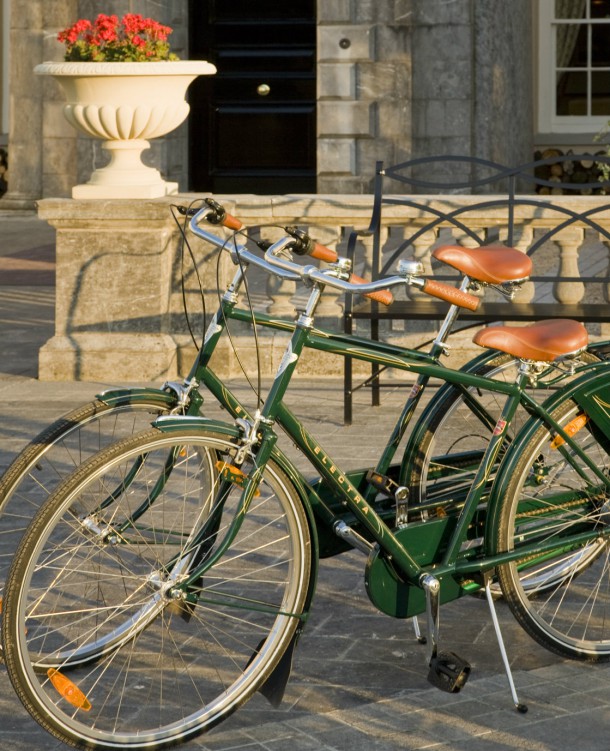 You can also smell that wonderful 'spa scent' from the minute you turn the corner into the corridor, that heady mix of essential oils, and scented candles. The staff on reception were very friendly and welcoming and the waiting area was exactly what you'd expect - all muted colours, comfy couches and candles.
Advertised
Once I had filled out my info sheet I was brought upstairs for a quick tour of the spa. I think that the hotel is a popular wedding destination and I can see why. With proper mani/pedi chairs overlooking the pool and gardens and a salon offering hair styling and makeup application, it would be the perfect one stop shop on your big day for the bridal party.
There was also a fab jet pool with aromatherapy sauna and steam rooms, a dark relaxation room and a bright vitality lounges. They also have ten treatment rooms and a compact (but perfectly formed) gym.
And the best part was that the spa was available only for those having a treatment (or at an additional charge if you aren't) whereas the lower level with the pool and jacuzzi was for all guests and they had their own more basic sauna and steam room. It just made the experience that bit more relaxing.
My therapist Gráinne was very kind and knowlegable. She took the time to discuss my needs thoroughly before we began and took me through the fab range of ESPA products which I love.
The treatment began with a full cleanse of my face. The bed was very comfy and also heated, which I love. It was followed by an oil and salt scrub of my back, which was pretty much the best back scratch ever! Then hot mud was applied to my back and I was covered in a foil type material. I couldn't help thinking that I was probably looking a bit like a basted turkey at this point but I was too relaxed to care.
While the mud soaked in I was given a lovely arm and leg massage, followed by a hot stone back massage when the mud was removed. At this point I was melting off the bed I was so relaxed! But it wasn't over yet. Gráinne then got to work on my face. The dreaded blue light was used to see if I had any skin damage and luckily apart from a little dehydration around my eyes my skin was in good shape for which I give full credit to my daily use of SPF. And it was nice to hear that it is actually working, so my facial was focused more on exfoliation and hydration.
I left the spa walking on air and feeling more relaxed than I had in a very long time. I can't wait to get back and plan to book a girly break away!
You can check out the website www.castlemartyrresort.ie and they currently have a Couple Spa Retreat special from €339 per night which includes two nights B&B, chocolate covered strawberries and a bottle of Prosecco on arrival, a five course gourmet dinner in the Bell Tower Restaurant on one evening, a 50 min aromatherapy massage each in the Couple's Suite in The Spa.
Advertised
Jessica was a guest of  Castlemartyr Resort Spa.