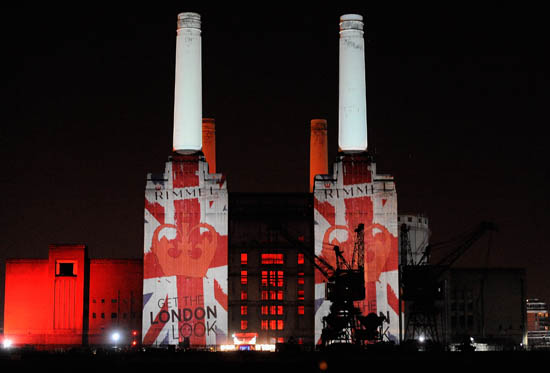 We've taken a look at Kate Moss' edit of Lasting Finish lipsticks for Rimmel already and I've professed myself pleased with them - bright shade choices and a good price point are going to make these pocket rockets for many, but that wasn't the only way Rimmel celebrated 10 years of Kate as the face of the brand.
Nope, late last week myself and beauty peeps from Kiss, Stellar, Irish Tatler and The Irish Sunday Mail were whisked off to Claridges in London for a day of Rimmel-based fact and then onto Battersea Power Station for an evening of Rimmel-based larks. We got to get up close and personal with brand faces like Solange Knowles and Georgia May Jagger, checked out new products, discovered precisely* how a shattered power station gets held up from the inside by scaffolding and we saw Cher Lloyd in the flesh. It was a sensory overload, ladies.
Lets start at the beginning.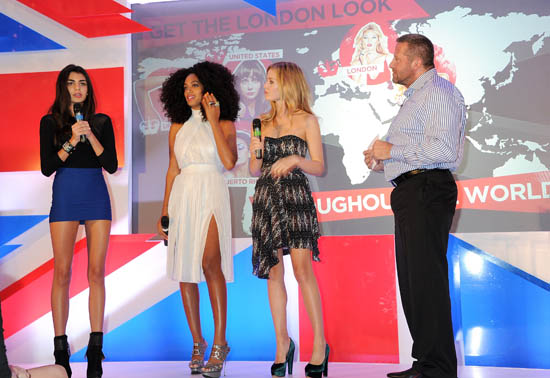 The day action took the form of a press conference at Claridges, which was buzzy and fun. Kate herself got up and said a few words about her inspiration - the colours are influenced by shades she loves and wears and has carried in her handbag for years.  Newer faces, like Solange and Georgia rocked up to the stage too - and oh boy Solange is fantastic. Oodles of personality and  that amazing 'fro. She rocks.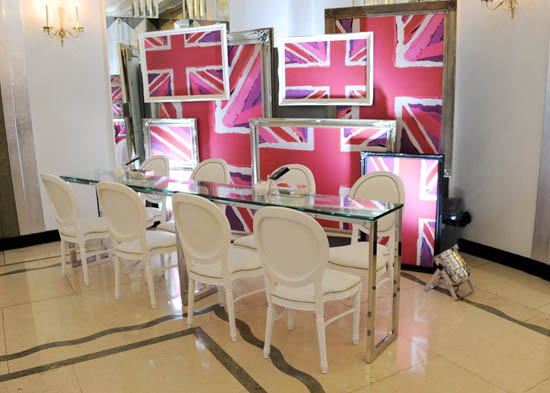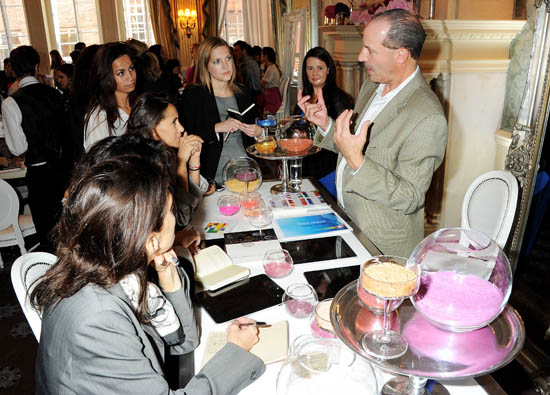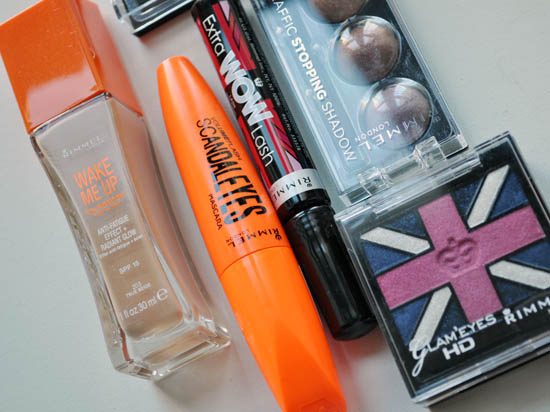 Forthcoming launches from Rimmel: Wake me Up foundation and Scandal Eyes Mascara will launch later this autumn as will several shade variations of new Traffic Stopping shadow trios, a baked formulation.  Extra Wow Lash and Glam'Eyes HD are part of Kate's collection and are out now.
Released back into the wilds, global beauty journos were then left to roam the high ceilinged, elegantly appointed rooms of Claridges, getting nail wraps applied, sampling new products, sourcing expert tips from makeup artists and learning about research and development secrets from cosmetic formulators.  I sat in on a fascinating discussion on polish formulation - no, really - where it was explained that all polish could be made to be super-duper quick drying but then it'd shatter right off your nails in seconds. It's a complex jugglin' act, the auld lacquer, by all accounts.
Advertised
Finally released from the relentless grind of eating canapes and drinking iced tea as we oohed and aahhed over the size of mascara wands, the brand let us go back to our hotels to change for the evening's main event: the Rimmel London party at Battersea Power Station. On the river, one half is home to the Tate Modern, and we were in the other part of the building (which is flippin' humungous).  Roofless and little more than a shell at this stage, a whole marquee system had to be installed inside the walls, which just added to the excitement.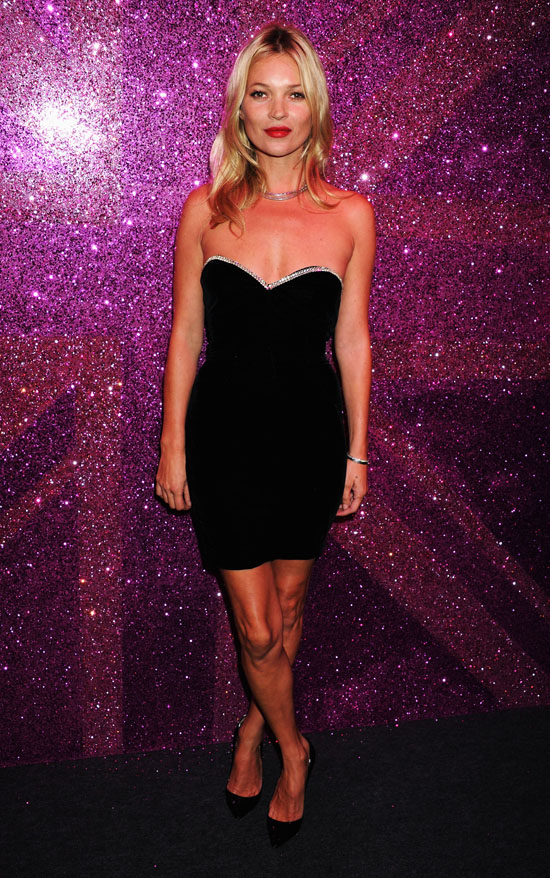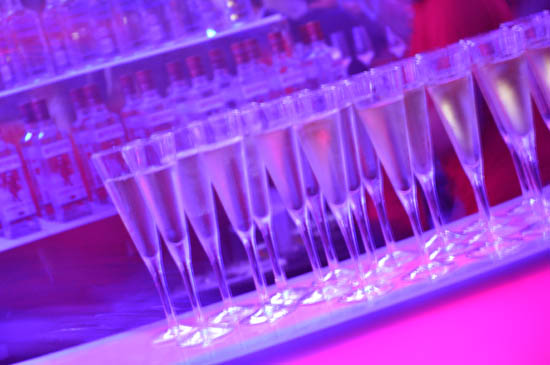 Echoing the ad campaign (which will be hitting screens shortly), Kate arrived by helicopter and was then whisked to the venue in a Rimmel-decaled London taxicab, we were entertained by Queens of Noize, the Noisettes and Solange who rounded things up with a DJ set (who once again rocked by sheer force of personality). Booze was a-flowin' - cocktails were created in honor of some of the brand's products, like Glam Eyes, a vodka and blackberry tipple topped with a violet which all proclaimed very satisfactory.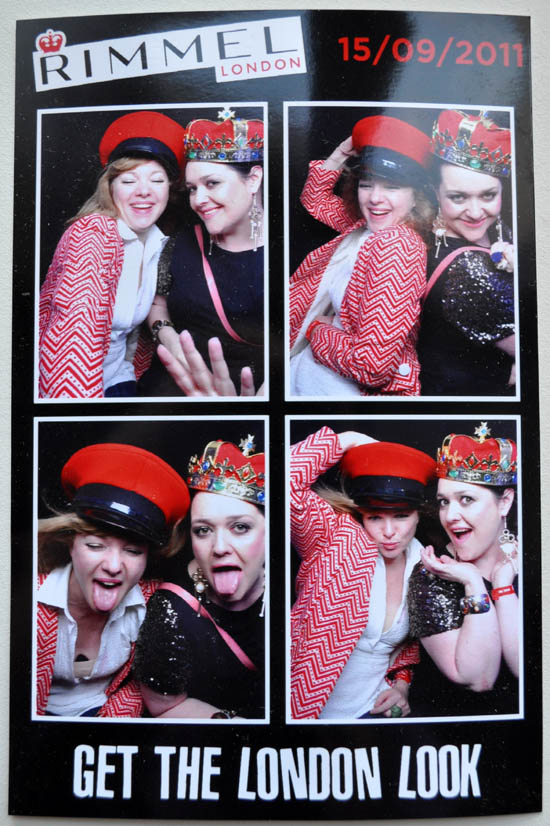 Myself and Irish Tatler ed Jessie mugging for the camera
The place was a 'sleb magnet which we all found absolutely gas. Obviously celebrity here means something a little different but having Rachel Stevens at your elbow (literally at your elbow, she is petite and gorgeous) was a funny experience.  And here's the clicher - they had a photobooth in one corner into which you could clamber and get your  photos taken complete with props. I happen to need a new passport - reckon they'll let me use one of these?
All in all, a totally brilliant brand event. I just want to know one thing: Rimmel, what are you doing for your 11th, and am I invited?
*maybe not precisely, but we had a gander at the bits of wood holding it up, see below: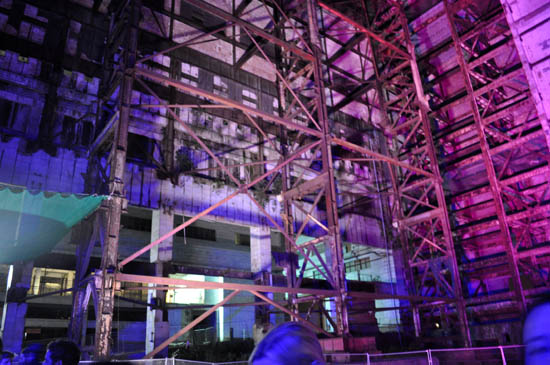 Advertised
Selected pic credits: Image.net