 Liquid lipsticks have recently become the new craze in the makeup world, possibly thanks to the Kardashian family, but I see it in no way as a passing trend.
All of the big brands are releasing new and better versions of non-drying and long lasting formulas.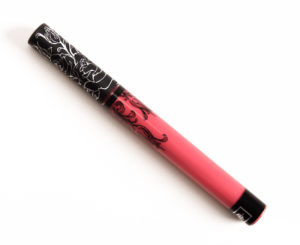 Out of all the liquid lipstick that I have tried this one has to be up there with my favourite. The formula goes on like a gloss yet sets in a perfect matte finish. It's really hydrating as its ingredients include vitamin E and sunflower seed wax. For the perfect application just make sure you shake the bottle well before you apply.
In true Beaut fashion, I have found you a dupe of this amazing product for those who love to save their pennies.
Advertised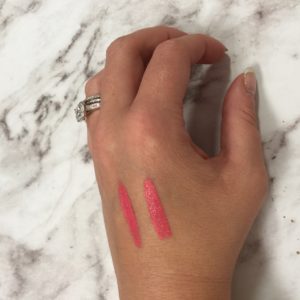 The first swatch is Kat von D and the second is from Paese.

This is a great alternative; the colours are almost identical. The formula is slightly different, as it doesn't go on quite as liquidy. It's also a bit creamier in application but does last all day. This product is slightly more drying on the lips, but once you use a hydrating lip balm underneath, your lips won't dry out too much.
This week we have saved you €9. Enough for a nice lunch in town! Or, of course, for a hydrating lip balm for underneath.
Advertised