 At this stage, we should all be experts at applying tan. But, for many of us, the skill just doesn't come naturally
If, like me, you are one of those people who often ends up looking like a streaky rasher when you apply fake tan, you need one that's actually food proof. I love tan but I never give myself the time it takes to apply it perfectly and evenly. Gradual tan, it turns out, is the safest option for someone like me.
With most tan formulas, care is needed when applying. This gradual tan can be applied in a hurry, safe in the knowledge it will look grand even if you didn't give the application careful attention. I used the Day to Day Gradual Tan in shade light (light is also a good choice if you're not a pro). The light colour might have made it that bit more fool-proof to apply.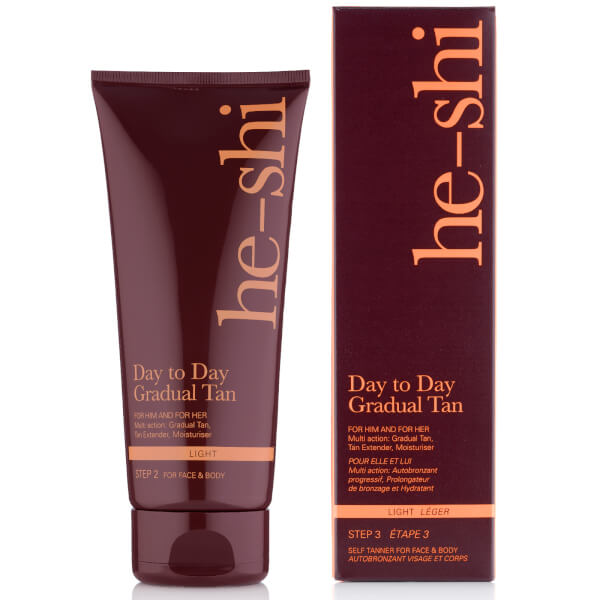 Advertised
The idea with this tan is that you can build it up day to day. You can actually apply it like a body moisturiser each day after showering. The cream formula will soothe any dry skin. It's got Vitamin E, Aloe Vera and Pro Vitamin 5, all very hydrating ingredients. It has a light creamy consistency and it smooths on easily because it's not too thick. It leaves your skin silky soft and gives you a radiant glow. Another big plus for this one is the smell, or lack thereof. There is a faint pleasant scent but pretty much no 'soggy cornflakes' smell hanging around.
Unlike other less trusty gradual tans, this absorbs quickly so you can get dressed in just a couple of minutes. I applied this to the upper half of my body minutes before running out the door. It's that safe! I was safe in the knowledge I would be glowing later on with no streaks to be seen. You could also use this to up-keep a previous fake tan job or to give your fading holiday tan a little pick me up.
Are you a fan of gradual tan or do you prefer fake tan with a stronger result?