 About ten years ago, when I could get away with wearing such things, I owned a denim skirt from Miss Selfridge that barely covered my knicks. I loved that skirt, it was my answer to every sartorial dilemma the summer I bought it. I'm ashamed to say it now, but I even wore it with heels (Atomic Kitten and Steps have an awful lot to answer for).
The denim skirt fell out of favour for a while, probably because of the skirt and heels combo, but now it's back! Except we'll be wearing it the way it was always supposed to be worn, with runners and a casual top. Or maybe a fancy top, like Daniella Moyles.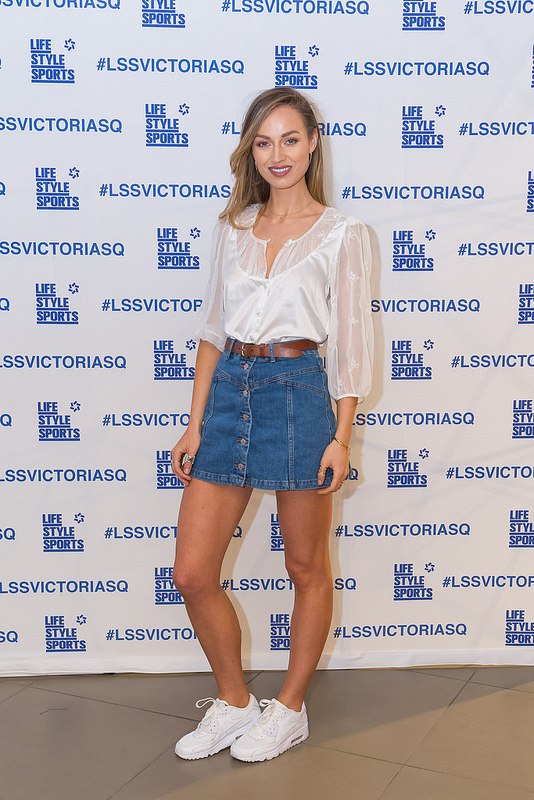 But not too fancy. Again, this isn't the early 2000s.
The style du jour is mini, A-line and buttoned down, and there are loads of them on the high street. Wear yours as an alternative to jeans this summer, and pair with a loose t-shirt tucked in or an oversized shirt, and flats. Only flats. Obviously.
Advertised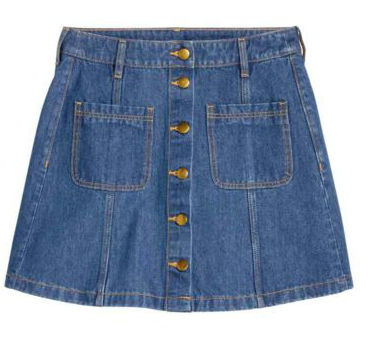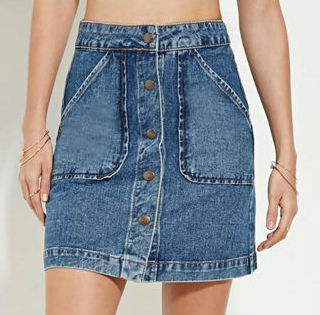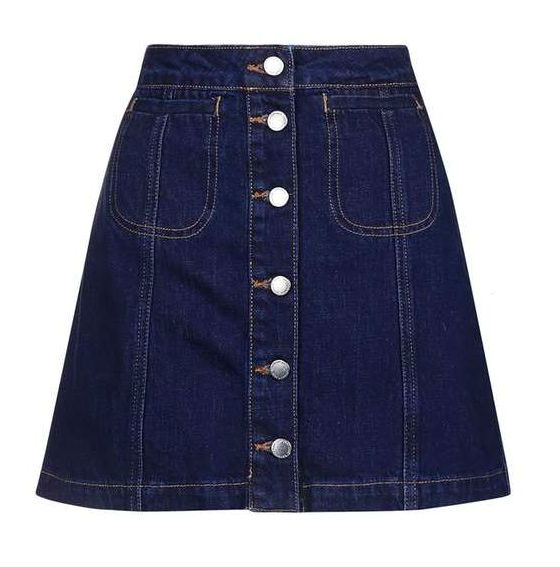 Advertised
Have you got a mini denim skirt lurking around? Are you willing to break it out (or buy a new one) this summer? Where do you stand on the mini and heels thing?