 Vichy Slow Age Moisturiser feels like pure luxury and promises to slow down the ageing process.
We're big fans of a good moisturiser and the search is never ending for good ones. The first thing we loved about this is the colour. It's pink, but it's baby pink or marshmallow pink and looks totally inviting. We love anything pink but it just makes Vichy's Slow Age moisturiser a little bit different from your average moisturising cream.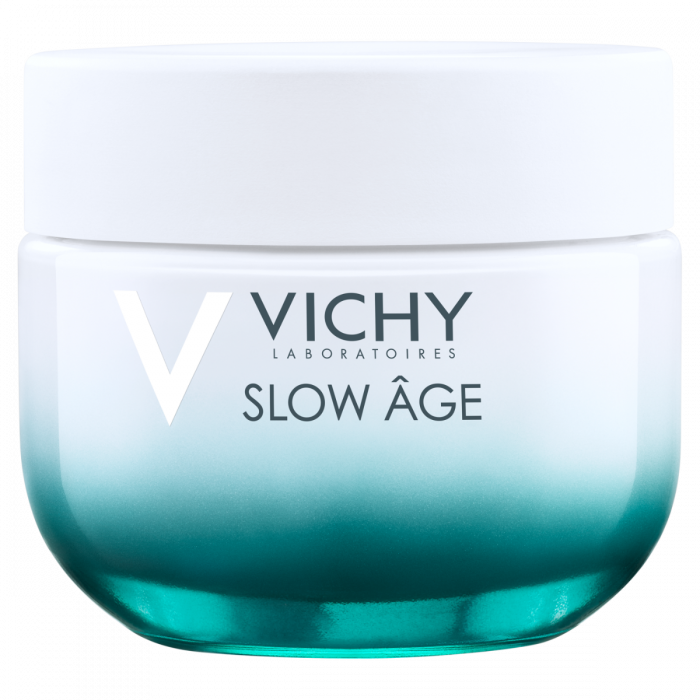 Advertised
Slow Age contains a trio of naturally inspired ingredients: antioxidant Baïcalin, probiotic-derived Bifidus and Vichy Mineralizing Thermal Water. It feels really cold against your skin with a texture that feels like, well, yoghurt! The cooling effect makes it feel soothing or at least I felt like my skin was less likely to react to it. The texture is thick and hydrating but not oily and is perfect for a normal to dry skin.
This is Vichy's most powerful probiotic skincare moisturiser to date. We love how they say that this cream will slow down the ageing process. Instead of calling it anti-ageing, age-defiant or smoothing, it really says it as it is. The 'anti-ageing' capabilities of moisturisers are debatable, but Slow Age certainly smoothes and plumps your skin and that gives it a younger appearance. Also, keeping plenty of hydration in your skin will naturally slow the wrinkle process.
There's a lot to love about the Slow Age cream. Most of all we love that it's got SPF30 thrown in, the jar is a generous 50mls and only costs €30!