 How many brides-to-be associate the word 'wedding' with looking perfect?
Honestly, I don't know why I do. Have I been conditioned into thinking that I need to look a certain way for my own wedding? Do we all?
It's funny because in college I studied model making. I spent my days wearing my boyfriend's tracksuit bottoms, covered in plaster, paint and latex. I have never been a gym bunny, I've never eaten 'cleanly'.
I have always enjoyed junk food way too much and weekend glasses of wine. But at the same time, I have always wanted to have better skin or a better body or just feel better in myself. But I'm a procrastinator, and without deadlines, I just won't do it.
Maybe that's why this wedding has brought on my drive to take on and achieve what I had always intended. Clearly, a lot of brides and grooms-to-be use their wedding as an excuse to become healthier or to commit to treatments they always meant to do, like getting braces, or laser eye surgery. That's why there's a billion dollar wedding industry.
I've been on a long, tough road to ridding my skin of acne scars and improving its general condition. The latest treatment I tried to achieving perfect skin was IPL.
Advertised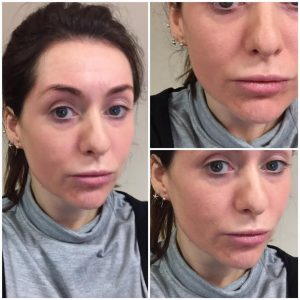 IPL stands for intense pulse light. It's used to help rejuvenate the skin and correct a wide range of skin concerns like redness, rosacea, sun damage, age spots, freckles, uneven skin texture and unwanted pigmentation. It also helps with tightening pores and stimulating collagen.
What happens during the treatment is the intense pulse light is absorbed by the unwanted pigment, causing the pigment to shatter and sealing small blood vessels.
The treatment feels similar to a rubber band snap, and the level of soreness will depend on your pain threshold. I had my treatment at the ClearSkin Clinic, and out of everything else I have had so far, this one was by far the least painful. In fact, it didn't hurt at all. It was more enjoyable than anything. My face after was mildly red, but it calmed down after a couple of days.
I saw improvements in my skin texture almost immediately, but for best results, three - six treatments are usually recommended.
Advertised
DISCOUNT CODE: BEAUT.IE 
Mention 
Beaut.ie
 when booking and avail of this special IPL offer: three IPL treatments, two skin peels and 2 LED Light therapy treatments for €385 (worth €770). Must book before
31st March 2017
and mention 
Beaut.ie
 when booking. T&C apply. Please note that you must have a patch test at least 24 hours prior to treatment. Patch tests at ClearSkin are free.