 Bleaching, waxing, plucking, laser, threading, shaving (it's been done) avoiding any form of make up in the region of one's upper lip... all things that generally go on behind closed doors (apart from the threading; I loathe getting the beard tackled at a threading bar with everyone gawping, there should be an option of a screen purleaaase) - particularly if you're a world known actress.
Well, Thandie Newton is breaking that mould.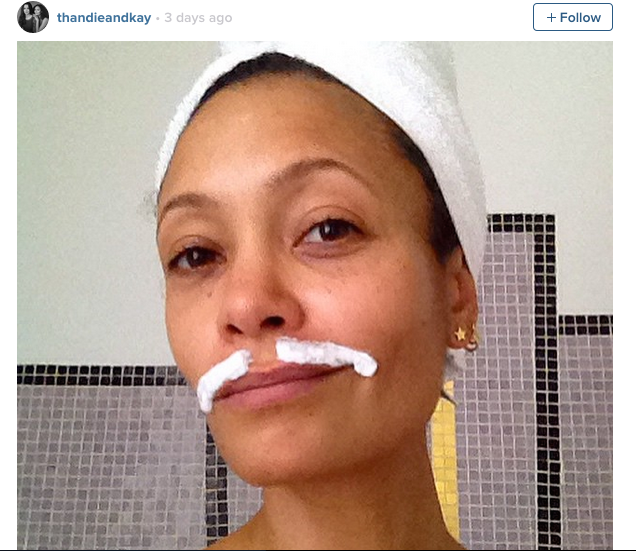 Thandie captioned the above photo with: "Dealing with the tash in readiness for the Royal Premiere tonight! Go Jolen! XT" 
Advertised
Promo for The Second Best Exotic Marigold Hotel AND Jolen with the one stone, whadda pro!
So what's your preferred method of face defuzzing? Would you be more inclined to get threaded if it was done more privately as opposed to the middle of Penneys?