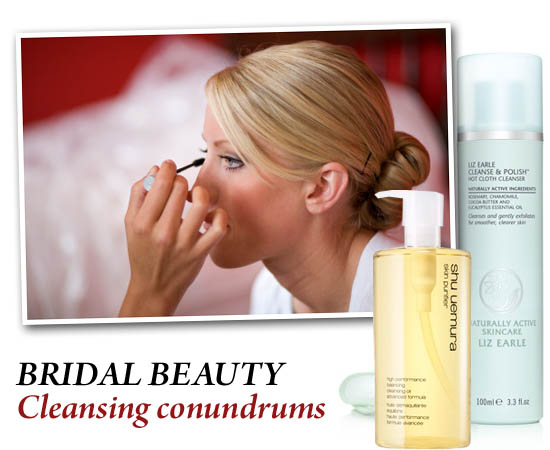 Welcome to Juliette's new occasional series on Beaut.ie, where she'll be chronicling her journey through the business of getting wedding wonderful as she prepares to marry her Mr Right. Right now, she's introducing herself and then kicking us off with some complexion conundrums.
MEET JULIETTE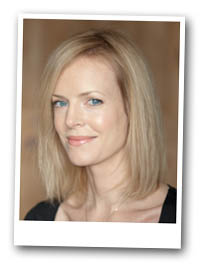 Juliette has been working as a journalist for the past four years, predominantly in radio, following a five year stint in New York, during which she fell in love with the city, a little bit every day. She trained for two years at the Lee Strasberg Theatre and Film Institute in New York, and has worked in film, tv and on stage.
A makeup devotee since she got her first pearly-pink lipstick aged six (following a year-long campaign of harassment against her mother), Juliette has long known of the transformative powers of cosmetics. She loves looking at people applying makeup, especially on the train, and thinks that the little pots and tubes and tubs of wonder are some of the best things about being a girl.
Having worked as an actress, she's had the pleasure of working with some incredible makeup artists, and some less impressive ones. One nice lady in New Jersey said she'd have to do "surgery" on her eye bags - aged 23. Her life's quest, as well as a Pulitzer and possibly an Oscar, is to find the perfect under-eye concealer.
While currently cultivating her face for radio, she's also building up to her wedding, which takes place in the south of France in July. The rural location will mean some self-styling, and some major preparation.
SKIN
Advertised
Week one: cleanser
So after a bout of late teenage acne (there is literally no way to gussy up that word), I'm pretty religious about cleaning my skin.
I've been through the doctors and the dermatologists – even to the point of trying a few in Manhattan – Mecca of dermatology when I lived there. And now I'm settled down with pretty decent skin. So after years of ritualised Cetaphil use – so boring, and yet utterly fine and practical - I long for the glossier routine.
I'm not talking the bling-bling of Sisley or Crème de la Mer – (guess what, my wonderful Irish dermo told me that it would 'play havoc' with my skin - yay), but a routine that's a pleasure as well as really good for my skin.
A few weeks back I ran out of my trusted Liz Earle Cleanse and Polish. They have 'problems' with laser cards. And I have 'problems' with credit cards so I'll have to wait for that one. As a result I bought some gel cleanser from La Roche Posay. I find them really reliable for moisturisers and hoped their Toleriane Softening Foaming Gel would do what it said and soften my skin. Em, no. The shampoo-like texture soaped up far too much, despite the lack of actual soap in it. So I'll save that for a night when I've too much makeup on and too little time to care about the surprised look it will leave me with.
I headed to the shiny new Shu Uemura counter in Brown Thomas to check out the cleansing oils – and they very kindly gave me some samples to try. Remember the days of having to plead, Oliver Twist style for a miserly 1ml tube? Unfortunately they were out of samples suitable to skin as parched as mine, so I tried the Classic and the A/O Antioxidant. Like Kirstie, and Lynnie I cannot fault them for brilliant cleansing – and they're also really pleasant to use; they smell nice, look nice and take every scrap of makeup off.
But the A/O left me tight-skinned and the Classic didn't fare a whole lot better.
Advertised
Next step – facial, and advice, but will it be impartial?