 We were impressed as hell at the frocks and gowns donned by the youngsters of The Hunger Games: Mockingjay Part I. Those guys and dolls are the new faces of Hollywood, with Oscar winner Jennifer Lawrence at the helm and day-um do they have style (or good stylists, but you know, whatever.)
Jennifer was divine in white; if you didn't know about her messing ways you'd swear she was an angel sent by the Anna Wintour of the skies. That almost puff-ball, mid-length dress by Christian Dior is fresh and fancy but it also nods to 1950s's Betty Draper-esque style. Paired with those gold strappy sandals? Just gorgeous.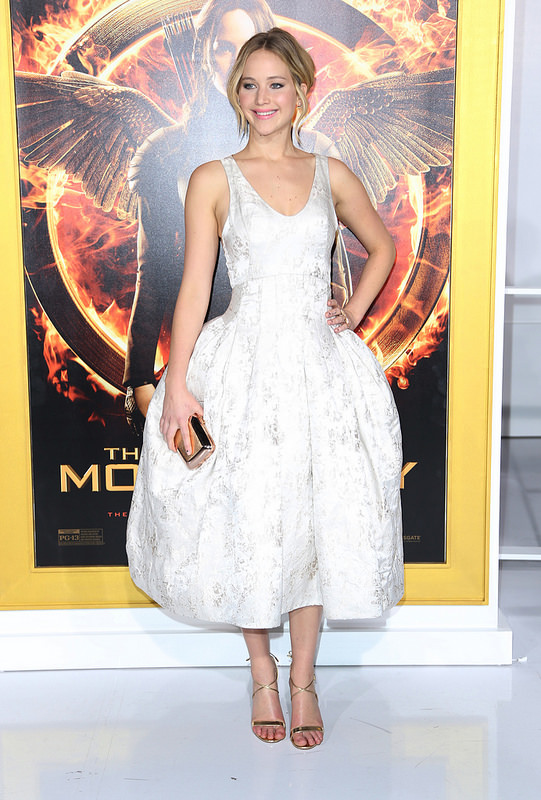 Take note of those soft waves falling around her face and check out her make-up too. That dewy glow, those pink lips, the almost no makeup look to it? It's too pretty to bare! Pun intended.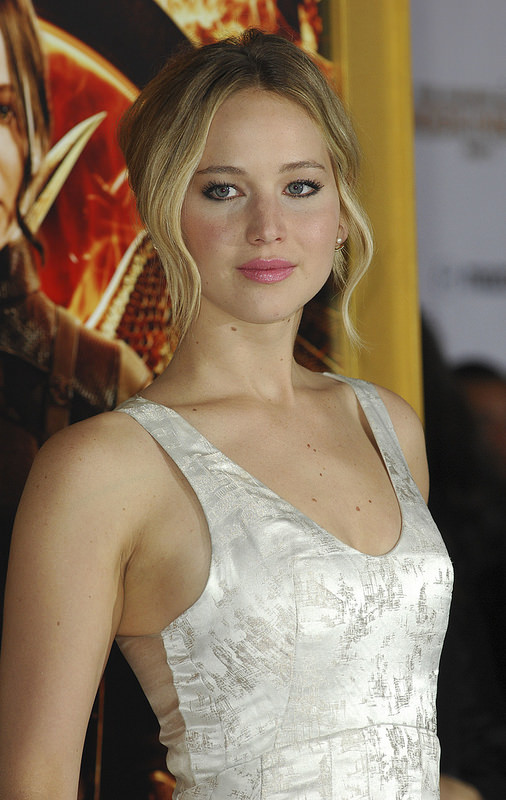 We were under the impression that mullet dresses had had their day but fourteen-year-old Willow Shields (who plays Primrose Everdeen in the series) proves otherwise. OK, so her heavy-looking aquamarine number - from Cristian Siriano - and big hair make her look far older than she really is but those of us of a certain age (that's anyone over say, 25) could take a leaf out of this book. This dress on someone older would be something special. How about imagining it as a spring wedding dress?
This look also harks back to the Grace Kelly days and we're digging the demure chicness of it. Willow is saved from looking too old beyond her years by her 'barely there' makeup; like Jennifer's it's very nicely understated. Trend alert!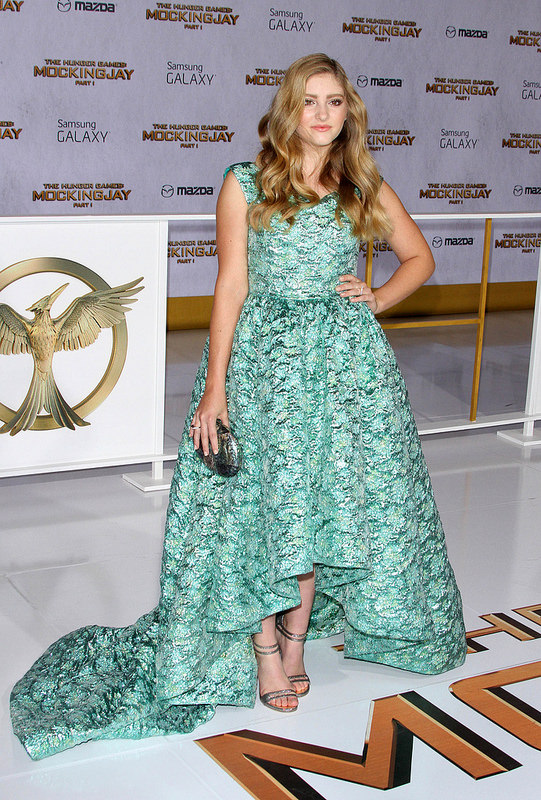 Advertised
Sartorially speaking, the star of the show for us was Jena Malone. She obviously had a lot of fun creating her look and she wasn't afraid to give it her all. Her utterly amazing Emanuel Ungaro dress, her makeup and hair style have old Hollywood glamour written all over them but her hair colour and those incredible shoes by Charlotte Olympia take it forward to 2014.
Let's take a closer look at Jena's face - we've gotta talk about her makeup.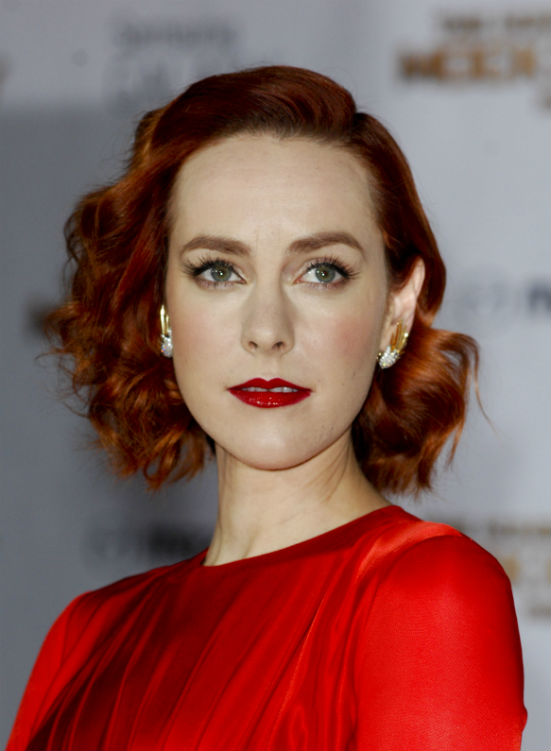 There's no question about it now, brows are where it's at (see our tutorial on how to master your eye caterpillars here.) Ava Gardner would have been jealous of those bad boys! Apart from her impressive brows, there's not too much going on around the eye area but still, somehow, there's drama. That just demonstrates the power that eye-lashes can have. Of course the dominant feature is that luscious looking lippy. The deep red colour doesn't match the colour of her gown and nor should it. It shines bright like a diamond which goes against the matte finish favoured during the glory days of the silver screen. We lurve it.
We are sensing that it's going to be all about those brows, those lips and those lashes this Christmas. It might even be bye bye eye-liner for a little while. What do you think? Will you be emulating this modern take on a classic look? What would be your own personal take? Let's get to the comments!
Advertised